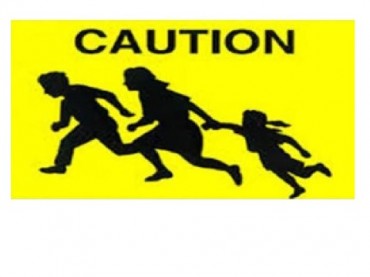 A student government that celebrates "thousands of unique voices" on campus has decided that one of those voices can't speak – at least while he's part of that government.
Storm Paglia, until Friday the "executive undersecretary for university services for dining services" at George Mason University, was removed from his position after tweeting against "illegals" getting in-state tuition, the Fourth Estate reports.
The student body president said that Feb. 13 tweet and a followup defending Paglia's use of "illegal" were "demeaning":
"While we all live in a society that permits us to express our opinions, we must also recognize that we live with the consequences of their impact on those we represent, wrote Student Body President [Philip] Abbruscato in an official statement to the university.
Without realizing the irony, Abbruscato said that because the student government embraces "diversity of thought and opinion," Paglia can't share his viewpoint on a hot-button issue of importance to college students and taxpayers unless he's willing to give up his place in that government.
It's a laughably over-the-top statement that reminds you of a totalitarian government, actually:
Throughout its tenure, the George Mason University Student Government has always had the best interest of the student body at heart with every decision made, program planned, and initiative pursued.
Paglia was also the target of a coordinated campaign by the Virginia Student Power Network, Campus Reform reports, asking its Twitter followers to "fight back" against the "racist on GMU's student government."
Paglia told the Fourth Estate he was "in the process of exploring means of recourse."
Read the Fourth Estate article.
Like The College Fix on Facebook / Follow us on Twitter