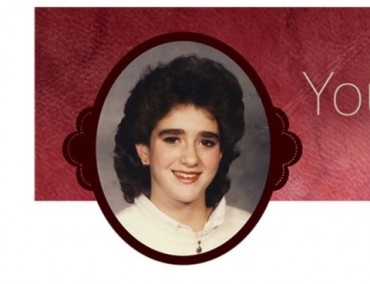 One woman's battle on college campuses to change the looks-are-everything culture.
After being told by her cheating husband that she "wasn't pretty enough," strategic consultant Jennifer Tress decided to use that hurtful comment as a gateway to reach out to women on college campuses and teach them there is so much more to life than their looks.
But it wasn't Tress' first reaction.
Initially, after her marriage crumbled, she sought validation from other men, decisions influenced by alcohol. But over time, she said she realized that was a mistake, and she wants college women to know that meaningless hook-ups aren't the way to feel pretty.
Tress' college tour, which includes workshops on self-esteem, began this fall and will continue through June. Tress specifically targets college students because they are not very far removed from middle and high school, where she says many of these feelings take root.
"The stories I'm sharing and hearing at this point require a little more maturity (than middle and high school)," Tress said in an interview with The College Fix.
Tress uses stories from her recently published book, You're Not Pretty Enough: Extraordinary Stories from an (un)Ordinary Life, as touch points at the end of the campus self-esteem sessions to show the participants how she worked through some of the issues in her own life.
"Having my ex-husband say I wasn't 'pretty enough' and having an affair contributed to low self-esteem, and instead of dealing with that, I ignored it and hit my low point: seeking validation from men, which was influenced by alcohol," Tress said.
The purpose of the workshops is to help women realize how often they comment on their own, or other women's, looks in a way that causes women to value themselves for their looks more than anything else.
"One friend greets another and says, 'Oh my God, you look amazing!' and then the friend says, 'are you kidding? I look terrible…' and it sort of goes on from there with each woman one-upping the other," Tress said.
Her main goal is to change the way women participate in these kinds of conversations.
"Looks are the easiest and laziest way we assess ourselves and others, which is reinforced by our media, culture, etc.," Tress said. "Females in particular fall into what I like to call the 'you're-not-pretty-enough cycle.'"
Tress was inspired to begin the campaign when she was setting up a website to promote her writing and performances. Tress used the phrase "you're not pretty enough," as the URL, but ended up getting web traffic that surprised her.
"People were Googling phrases like 'how to be pretty when you're not' or 'am I pretty enough for anyone to love me?'" Tress said. "It made me sad to see those searches month after month, so I decided to take action."
Tress did some research to find out what the internet showed when those phrases were searched. She found very little information that she thought was meaningful or helpful, and said she realized she had an opportunity to provide more substantial content on the subject.
Although right now Tress is targeting college students, she plans to do research on middle and high school demographics in order to start a new campaign next year which focuses on what is driving the issue of low self-esteem among girls, and how to resolve it.
Fix contributor Katie England is a student at Colorado State University Pueblo.
CLICK HERE to Like The College Fix on Facebook / TWITTER: @CollegeFix
IMAGE: Photo credit: J. Windon, The Blonde Photographer