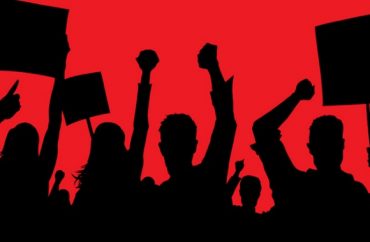 Pluralism and tolerance for dissent are rapidly disappearing from our public discourse
Two developments on college campuses recently reported by The College Fix illustrate nicely the increasingly zero-sum stakes of the culture war, particularly the campus culture war, especially as it applies to the ever-more-militant LGBTQ wing of that conflict.
At Samford University, the school's administration declined three million dollars in funding in order to support a new LGBTQ discussion group on campus. The group had received provisional recognition from the school and was seeking permanent recognition. The $3 million donation, offered by the Alabama Baptist State Convention, came with the stipulation that Samford refuse to permanently recognize the LGBTQ group on campus; in a bizarre and inexplicable instance of supreme cognitive dissonance, the school simultaneously refused to permanently recognize the LGBTQ group while still rejecting the $3 million. So apparently this discussion group was good enough to turn down $3 million in funds but not good enough to grant official campus recognition. Got it.
At the School of the Art Institute in Chicago, meanwhile, a professor resigned after being vilified and attacked by 'militant LGBT students." The instructor had had the temerity to voice an opinion not 100% in line with transgender orthodoxy; he also neglected to issue a "trigger warning" before saying the word "rape" as part of a class discussion. For this, his cowardly dean decided that he was in violation of the school's harassment and discrimination policy. The professor's hours were subsequently cut; losing his health insurance and disgusted with the school's approach to academic freedom, he resigned.
While these incidents are somewhat uniquely esoteric (isn't everything in academia?), they illustrate nicely the all-or-nothing attitude that pervades so much of the LGBTQ debate,  an attitude which increasingly threatens the stability and functionality of our theoretically pluralistic society. Not too long ago, for instance, it would have been utterly reasonable to assume that a Christian college would forego recognizing a campus LGBTQ group in order to secure three million bucks in donations; if you wanted to promote ideas that were antithetical to the foundations of a religious institution, you could always go to a public school instead. But the socio-sexual politics of our time are ruthless; they demand not merely that we tolerate certain lifestyles but that we allow them into every corner of every segment of society.
It is similarly difficult to imagine, even a decade ago, an art student being genuinely scandalized by anything an art professor said; the working presumption for about a billion years has been that art colleges are wacky and contentious places where heated ideas about art can be exchanged with relatively few inhibitions. Not anymore: utter the wrong remark about a painting, use the wrong word during a lecture, and you might find yourself essentially forced out.
This is the state of LGBTQ politics today; we can see it off-campus as well, as in the bakers and wedding photographers and wedding venue providers who have found themselves on the receiving end of discrimination lawsuits because they objected to facilitating same-sex ceremonies. It doesn't have to be this way, of course: whatever your feelings on gay rights or transgenderism or anything of the like, it is in everyone's best interest to promote a society and a public discourse in which we can disagree—even dissent—without losing our jobs or having a furious mob descend upon us. Those days seem to have passed us by; in their place is something much more terrifying, and destructive.
MORE: Angry mob shuts down Blue Lives Matter speech at Claremont McKenna College
MORE: Jesuit university caves to LGBT activists angry about marriage conference
Like The College Fix on Facebook / Follow us on Twitter