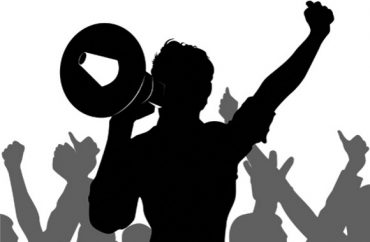 It's back to school season at campuses across the country.
And so it was that I found myself scrunched into a small chair Thursday night, sitting at a desk in my daughter's third grade classroom, learning what to expect for this 2016-17 school year.
For those seasoned at this sort of thing, you know the formula: General greetings and salutations from the teacher, followed by a summary of classroom rules, homework, expectations and so on.
But there was a bit of a commotion that took me by surprise, and it came — perhaps unsurprisingly — when the subject of Common Core came up.
It went a little something like this. The teacher explained that, this year, math homework to be sent home will be the old school-style math we grew up with: rote memorization skills, straight forward math practice facts, flash cards, etc. Meanwhile, the Common Core approach to math will be taught inside the classroom.
The teacher said she knew Common Core looked nothing like the math we were raised on, and the change was prompted by the high number of complaints fielded by the district office from parents furious over the ridiculous Common Core math worksheets sent home each night.
That's when it happened. It started off as a slow clap from one confident dad standing in the back of the room. Then other parents joined in. By the time it was said and done the classroom had filled with smiles, laughter, clapping, and a few cheers.
The teacher grinned sheepishly and moved on.
MORE: Some elementary school teachers revolt and disobey Common Core
As I headed home, I reflected on the experience. In that classroom, there were parents representing all demographics. Republican, Democrat. Young, old. Black, white, Latino. Everyone hates Common Core.
I was not one of the parents who had called to complain last year as I worked with my daughter on shading diagrams and estimating answers and working through unintelligible word problems, but I had felt that frustration. It is not math, it's guesstimating and abstract concepts.
Remember, under Common Core, the answer to a math problem doesn't have to be exactly right — as long as the student shows he or she understands generally how to solve the problem. That adds up to insanity.
MORE: Common Core Shock Video: 3 X 4 = 11
It's too bad that instead of addressing the problem, my district has simply created a work around. Certainly I can't blame administrators entirely. This Common Core edict comes from Washington D.C., and with millions of dollars in strings attached, and they are at least responding to concerns.
But Common Core is still a problem that needs the correct solution.
MORE: Teacher Blasts Common Core: 'Today I was ever ashamed to be a teacher.'
Like The College Fix on Facebook / Follow us on Twitter