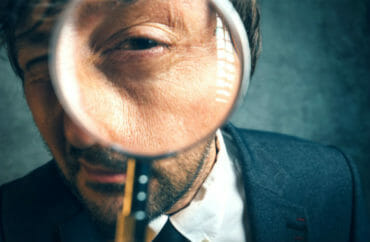 School rejects demands of minuscule minority
Around four-tenths of one percent of the Harvard community recently signed a petition demanding that the university divest from fossil fuels in order to fight against climate change.
The Harvard Crimson reported that "an online petition calling on Harvard to divest its holdings in the fossil fuel industry…garnered 150 signatures as of Tuesday evening." The document claims that the school's "continued investment in unsustainable industries undermines our shared vision of Harvard as a forward-looking and ethically responsible institution."
According to the Harvard University Fact Book, the school has a total of around 22,947 students and 17,871 faculty and staff, for a total of 40,818 community members. The 150 signatures thus represent about 0.36 percent of the entire university community.
The petition also specifically urges the Harvard Corporation — the University's highest governing body — and the Harvard Management Company to "take serious climate action." The group wrote that they are "ready" to meet with both bodies and Bacow to devise "pathways for divestment."

Ilana A. Cohen '22, the secretary of Harvard Undergraduates for Environmental Justice, said students are "eager" to see the University take action on this issue.

"We are putting ourselves to be at the table, and we need them to meet us there in order to make real progress on taking this serious climate action," Cohen said.

The petition comes after the November Undergraduate Council elections, in which 71.5 percent of student voters supported a referendum that called on Harvard to divest from the "fossil fuel industry." That figure is virtually unchanged from 2012, the last time students voted on the issue. In that election, 72 percent of students voted in favor of fossil fuel divestment.
The Crimson reported that the university flatly rejected the demand to divest from fossil fuels.
MORE: Universities reject efforts to divest from fossil fuels
IMAGE: igorstevanovic / Shutterstock.com
Like The College Fix on Facebook / Follow us on Twitter