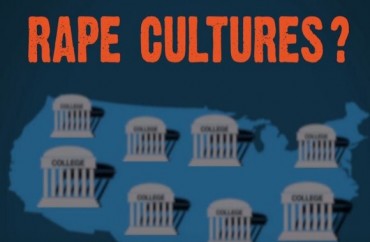 Are one in five women raped at college? No. But don't let the truth get in the way of a good story.
Even now, U.S. Vice President Joe Biden is touring the nation, visiting college campuses and demanding an end to rape culture using that statistic.
However, would parents really send their female children to a place where they have a 20 percent chance of being raped? Surely not. And in reality, the "one in five" mantra is based on a small, unsubstantiated study that even its authors insist should not be used to prop up the widely touted stat.
RELATED: The Truth Behind that 1-in-5 College Women are Raped Statistic
Prager University has put together a 5-minute video that lays down the essentials of this debate. It's a must-watch for anyone who wants to quickly get a grasp on the feminist lunacy that has taken over college campuses when it comes to this subject.
From the video:
Much more comprehensive data from the U.S. Bureau of Justice Statistics (BJS) estimates that about 1 in 52.6 college women will be victims of rape or sexual assault over the course of four years. That's far too many, but it's a long way from 1 in 5.

The same BJS data also reveal that women in college are safer from rape than college-aged women who are not enrolled in college.

But the truth doesn't serve the purposes of feminist activists or vote-seeking politicians. Lies work much better. And the 1 in 5 claim is tantamount to a lie.
Watch the video:
RELATED: Obama says '1 in 5' women in America have faced rape
Like The College Fix on Facebook / Follow us on Twitter