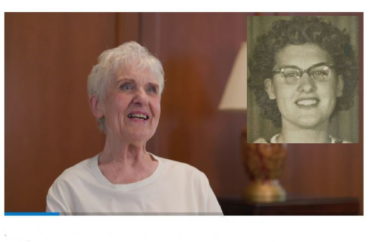 'Never quit learning'
Christmas is coming early for Joyce DeFauw. The 90-year-old great-grandmother recently graduated from Northern Illinois University after starting her college journey more than seven decades ago.
"We can never quit learning. If we have the opportunity, and we are given the ability, there's no reason why we shouldn't go for it," said DeFauw, reports the Chicago Tribune.
She enrolled in 1951 but ended up leaving after three years to get married, the newspaper reported. But after leading a busy life with children and grandchildren, she decided to go back to college after living with regret for not earning her degree, it added.
"In 2019, with the encouragement of her family, DeFauw headed back to NIU, with her original black-and-white student identification card in hand, to pick up where she left off 68 years ago," the Tribune reported. "… She and other university staff dug through decades old records and transcripts to find what she needed to complete her bachelor's."
"With her distance from campus, NIU allowed DeFauw to finish a degree in General Studies through online classes."
In an interview with CNN, DeFauw said "It's nice to finish something you started."
"Don't give up," she said, "I know it can be difficult, but everything in life has its ups and downs."
VIDEO: Texas student pushes 87-year-old grandfather across stage to receive diplomas
IMAGE: NIU interview screenshot / USA Today
Like The College Fix on Facebook / Follow us on Twitter