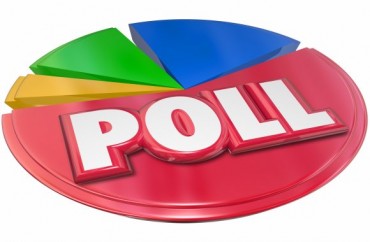 Narrative wrecker: Minority students view incoming president more favorably.
Here's a shocker: Eighty-four percent of those surveyed at the University of Chicago say Donald Trump is ill-equipped to be president.
According to The Chicago Maroon, the online poll of just over 300 students "showed that students on campus have an overwhelmingly negative view" of the president-elect … but surprisingly, non-whites viewed Trump "slightly less negatively than their white counterparts."
Overall on a scale of 1-10, white students graded The Donald at a mere "1," while non-whites gave him a "3." On economic and social issues, Trump was given a 3.4 and 2.2, and then a 4.1 and 3.2 respectively.
This demographic "break" from national trends might be due to many of U. Chicago's minority students being international students, and as such "may have different political opinions than their domestic counterparts."
Students were also asked to rate how comfortable they were expressing their political views on campus and how strong those views were on a scale of one to 10. Despite over 90 percent of students saying they have strong political views, and 26 percent saying they have very strong political views, 27 percent of students said they were at least somewhat uncomfortable expressing their political views on campus.

Democratic students said they were comfortable sharing their political views (7.8), which they identified as somewhat strong (8.1). Republican students were significantly less comfortable sharing their political views—one out of 10—but also held slightly stronger political views, responding with 8.5.

Tyler Araujo, who said he was fiscally Republican and socially liberal, said, "I've experienced a really high rate of dismissal…although I'm not married to anything I believe…people really seem to demonize opinions they don't agree with."
Vice-President of the U. Chicago College Republicans Josh Parks added "I wasn't exposed to so many liberals before. I tested the waters debating on campus … I didn't expect people to get so hurt.
"Some would rather distract rather than debate."
No! Not at the University of Chicago!
MORE: U. Chicago students in hot water for promising to disrupt Trump press secretary
MORE: U. Chicago students hold 'primal scream," burn Trump items post-election
Like The College Fix on Facebook / Follow us on Twitter
IMAGE: Shutterstock