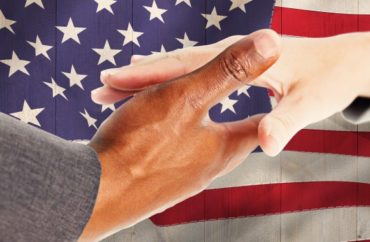 Recently we were all in this together. Today we are more divided than ever.
There is no one culprit for the anger, violence and destruction we've seen in America over the last week.
Racism is to blame. Antifa is to blame. Police brutality is to blame. Federal entitlement programs that entrap people in poverty are to blame. Feckless mayors and governors are to blame. The narrative-driven media fanning the flames is to blame. Rioters and looters are to blame. Evil is to blame. Policies that protect bad cops are to blame. Fatherless homes are to blame. Vitriolic, one-sided professors are to blame. Racial profiling is to blame. Race baiting is to blame. Those who glorify and justify violence are to blame.
And on and on it goes.
What we are seeing right now didn't just happen out of the blue. What we are seeing is a volcano that's finally erupted.
It was helped by the perfect storm — the boredom, hopelessness and frustration from the COVID lockdowns. We've been forced to stay home, work from home, go on unemployment. For many in this nation right now, there's no sports to watch, no churches to go to, no parks to play at, no beaches to enjoy. No hope for a cure or a return to normal.
What else to do but take to the streets?
When I saw the video of a white, Minneapolis cop's knee strangling a black man on the concrete, I was heartbroken and angry. We all were.
But more recently I've seen video after video of violent protesters brutally beating up those who dare to push back against rioters, and I am haunted by the sweet smile of federal officer Patrick Underwood, a black California man who was murdered in a drive-by shooting while on duty during the riots.
There comes a time when divisiveness must be transcended by something greater. Not Republican versus Democrat. Not black versus white. Not conservative versus liberal.
That cop you hate is also a father, a son, a brother. That looter you hate was once an innocent kid with his own hopes and dreams.
The healing we need is unity. We can focus on solutions in the coming weeks and months, we must.
We are all one race, the human race. We are all Americans, together. We are all made in the image of God.
IMAGE: Wave Break Media / Shutterstock
Like The College Fix on Facebook / Follow us on Twitter