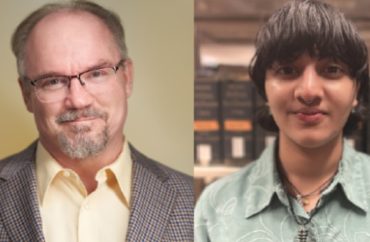 Scholar under investigation after using actress' deadname 
A University of Pennsylvania anthropologist continues to face complaints about the way he teaches gender and sex issues, which includes allowing students to provide various viewpoints in the classroom.
Professor Theodore Schurr has previously criticized President Donald Trump for being "anti-science" and signed a letter that accused him of "racist, xenophobic, sexist speech and behavior." But some students have made similar claims against Schurr's conduct and explanation of biology in the course this semester called "Sex and Human Nature."
The College Fix reached out to both Professor Schurr (pictured) and Professor Kathleen Morrison, the anthropology chair, for comment on the recent accusations against the professor concerning the way he teaches about gender as described in the student newspaper's report.
Neither responded to requests for comment. The university's media team also did not respond to a request for comment.
The anthropology department decided in 2019 to remove Schurr from teaching the "Human Nature" course in the future, but he began teaching it again in 2021, according to The Daily Pennsylvanian.
The newspaper reported that a complaint against the professor is in process with the university's Title IX office. Other departments have also been informed of the complaints against Schurr.
One student, who did not take a class with Schurr but is on an LGBT committee that reviewed complaints against him, said that the professor erred in allowing students to hold a variety of positions on transgenderism.
Haydr Dutta, or alternatively "Aiden," is on the Trans/Nonbinary Committee at the LGBT Center, which made allegations about Schurr.
"Schurr also encouraged discussion of why trans healthcare could be controversial, opening up some students' points that 'a fair number of people detransition,' that 'taxes should not be spent on trans healthcare and should instead be going to a useful place like the military,' and that 'the treatment of transgender people is driven by big pharma who just want the money,'" Dutta (pictured) told The Fix via email.
MORE: Student banned for 'two genders' t-shirt sues school
"He did not meet these statements with significant critique, and students were upset that he even made the classroom a place where people feel comfortable saying that other students in the class should be denied healthcare," Dutta said.
Dutta also criticized Schurr for including actress Ellen Page's "deadname" in a slide about transgenderism. "Besides flaws in language used ('transgendered', 'transsexual', the specific inclusion of Elliot Page's deadname), the presentation also contains objectively false information and uses questionable sources," Dutta said.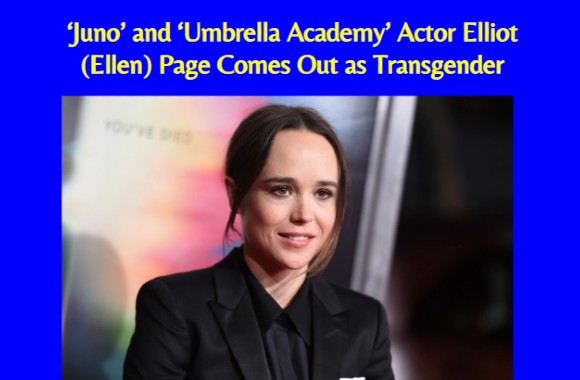 The "Juno" star now goes by "Elliot" and considers herself a male.
Penn student Lex Gilbert, a former intern for LGBT lobby group GLAAD, told The Fix that Schurr's course "fails significantly [to] express the ways in which people in the U.S. are and have historically been oppressed based on gender, race, sexuality, ability, etc."
Gilbert said people in the gender studies department had warned the class "was taught by a professor who made a transphobic comment (or multiple comments) while teaching."
The student said Schurr would sometimes defer to students for their opinions on a topic.
"Professor Schurr shared incorrect and misleading information about bodily functions and anatomy, for example the types of hymens and their function. He even misspelled it on the Canvas once," Gilbert said. "When asked clarifying questions during class, he relied on students to give their thoughts and appeared to not know how to respond. He relied heavily upon extremely dense PowerPoints throughout the course."
The presentation provided to The Fix by Dutta is 96 slides and included an overview of various theories about gender and sex as well as cultures that have other gender identities beyond the male-female binary.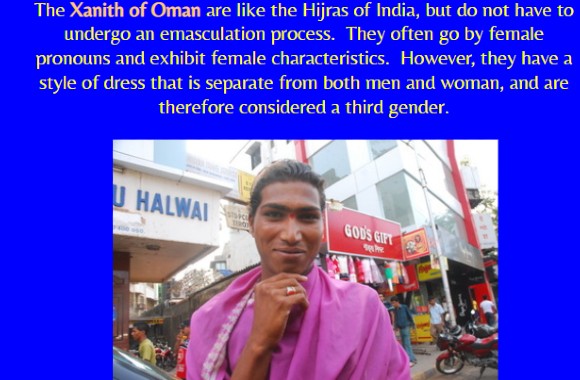 "There were several missed opportunities in which we could have deeply discussed how pregnancy may be dangerous for disabled women or how trans people are the subject of discrimination besides headlining bathroom debates," Gilbert told The Fix.
Gilbert alleged that the professor did not follow the right procedures for disability accommodations as well. "The final exam was several hours long and fully essay based. For any other class I would have spent multiple days working on my responses," Gilbert wrote. "Because I was unable to finish, I got a C on the exam. My final grade in the course dropped from an A to a B+. I am extremely disappointed because I was hoping to bring my GPA up more this semester."
The College Fix reached out to the Foundation for Individual Rights and Expression to ask how universities should handle speech and teaching styles.
"Institutions committed to free expression cannot punish faculty for teaching pedagogically relevant material in class, even if students are offended, "Sabrina Conza, a program officer with FIRE, said via email. "Academic freedom necessitates that faculty enjoy substantial breathing room to determine what to teach and how to teach it."
"This core value is protected within Penn's commitments to academic freedom and free expression," Conza said. "When students are offended by faculty's teaching, they may communicate that to the faculty member. However, the administration cannot get involved unless the professor has engaged in unprotected speech, like actionable harassment."
MORE: Penn law dean hit with grievance for drawn out Amy Wax investigation
IMAGES: Schurrfire.com; Haydr Dutta/Linkedin; Theodor Schurr
Like The College Fix on Facebook / Follow us on Twitter