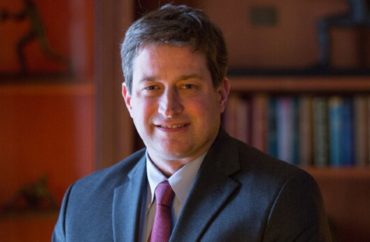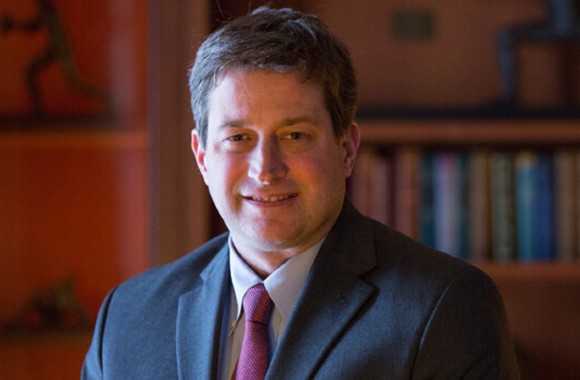 Sanctions process started in January 2022
University of Pennsylvania Professor Amy Wax has filed a complaint against the law school's dean in the latest twist in the ongoing investigation into the conservative scholar that began over a year ago.
The filing, dated Jan. 16 but first reported last week, accused Dean Ted Ruger of not being impartial and asked for a hearing to adjudicate the potential sanctions against Wax.
Though Wax has drawn controversy for years, the pretext for the sanctions process that began in January 2022 was comments she made about how the U.S. would "be better off with … less Asian immigration" due to Asians' support for progressive policies.
Wax's complaint alleged that Dean Ruger (pictured) is "seeking to punish [Wax] for deviating from a narrow set of acceptable opinions, thus effectively imposing a rigid orthodoxy of permissible speech and expression at the Law School."
In a previous memorandum from her lawyer, Wax requested "complete, comprehensive, and detailed information and clarification on all the allegations against her," which the Ivy League school has not provided so far.
Wax declined to provide comments to The College Fix. The law school also did not respond to requests for comment.
The Fix contacted the law school's media team twice in the past two weeks and asked what the current status of the disciplinary proceedings is and when a decision is expected.
Brown University Professor Glenn Loury has hosted Wax on his weekly YouTube show several times to discuss the scholar's comments, most recently on August 12, 2022, when Loury and Wax discussed the conflict between Wax and Penn's administration.
The Fix emailed Professor Loury to ask whether he had spoken with Wax since the recording and how he thinks Penn should respond to students getting offended over a professor's comments. He did not respond.
The Foundation for Individual Rights and Expression called the situation a "test case" for how strongly Penn values "free speech and academic freedom."
"Penn's provided no evidence that Wax engaged in actionable misconduct, like discrimination or harassment," Alex Morey, FIRE's director of campus rights advocacy and an attorney, said via email. "It's just that a lot of people dislike what she says and are pressuring Penn to act."
When asked about the significance of Wax's case for academia as a whole, Morey replied that "we often see universities drum up misconduct charges to get at a professor's controversial speech, such as resurrecting long settled complaints from years past. … Amy Wax has tenure, so we're seeing Penn have to go through all kinds of contortions to try and get at her."
Several of the university's allegations appear to have been dug up from years before: Ruger cited at least four allegations of racial harassment from 10 or more years ago, which apparently did not lead to formal disciplinary complaints at the time or prevent Wax from receiving a prestigious teaching award in 2015.
Ruger also reprimanded Wax for inviting white supremacist Jared Taylor to have lunch with students in her "Conservative Legal and Political Thought" class in 2021, but the university both approved of the speaker and paid for the lunch, and the visit did not attract notable controversy at the time, according to the memorandum from the professor's attorney.
MORE: Law professor accuses Penn dean of ahistorical criticism of Wax
IMAGE: University of Pennsylvania
Like The College Fix on Facebook / Follow us on Twitter