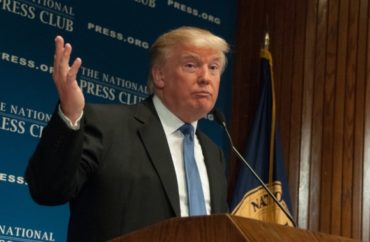 Denied promotion, lost paid gigs
Whitney Bailey's career at Oklahoma State University was going great – until the professor accepted an appointment to the Trump administration.
When she returned to campus after her public service, Bailey says she faced political discrimination from administrators, whom a review committee found had engaged in "systematic failure to follow university policy" regarding Bailey. It resulted in her also losing paid gigs she put on hold for public service.
Bailey filed a First Amendment lawsuit against the taxpayer-funded institution, as well as its provost, dean, department and assistant department heads, News 9 reports. The officials were in charge of her promotion request when Bailey returned.
A professor of adulthood and aging, Bailey accepted a senior appointment to the Department of Health and Human Services and took an unpaid leave of absence from OSU for a little more than a year, ending in January:
According to the suit, while with HHS, Bailey kept in contact with OSU officials to push for a promotion in the College of Human Sciences. Despite positive feedback and accolades for her work, she says she was denied because of her position in HHS and her Republican Party membership. That denial she argues is a violation of her First Amendment rights.
The officials wore their partisan and anti-Donald Trump bias on their sleeve, according to the professor: Her assistant department head, Jarrod Noftsger, called the president a "fictional movie villain" and said "we can't have nice things" because of politically conservative views.
The OSU review committee said those officials "distressed, confused and humiliated" Bailey, according to the suit. Not only has OSU denied her the promotion that her achievements objectively deserve, she argues, but several organizations and projects that paid her income have also refused to have her back.
MORE: Treasury secretary heckled, hissed at UCLA speech
MORE: Bias response team creates 'objective chill' for conservative students
IMAGE: Albert H. Teich/Shutterstock
Like The College Fix on Facebook / Follow us on Twitter