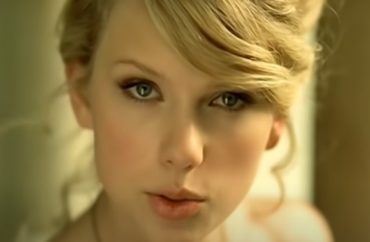 An academic conference this weekend takes an in-depth look at Taylor Swift's career and music, as well as how "the politics of whiteness" relates to her fan base.
The "Taylor Swift Study Day: Eras, Narrative, Digital Music, and Media" event was organized by Rensselaer Polytechnic Institute ethnomusicologist Kate Galloway who said of Swift's music "There's a tendency to not study, or discount, your 'guilty pleasure' listening […] Why not take it seriously? Why not unpack why that is?"
According to the Times Union, the conference features an "international panel of researchers and experts" who will pontificate on "digital fandom and collaboration[,] genre negotiation, identity, and the business of music stardom."
The confab came about through Galloway's convos with Oklahoma City University's Christa Anne Bentley and Paula Harper of the University of Nebraska-Lincoln — how their research interests related to Swift. Bentley's expertise is country music, while Harper studies "viral music and internet culture."
MORE: Prof: Country music facilitates 'reproduction of racial, gender inequalities'
At age 31, Swift's voice, image, and music have matured along with her fans, which has afforded her a uniquely broad multi-generational audience, Galloway said. During the pandemic, she moved away from her over-produced pop sound, releasing some of her most personal, stylized work in a pair of surprise albums, "folklore" and "evermore."

While the event will appeal to serious music fans, it's ultimately an academic conference that critically explores the political and social implications of Swift's career.

"In addition to looking at how she engages with gender and age and maturity, some scholars are really engaging with the politics of whiteness and how that plays out in her fandom," Galloway said.
Featured discussions from the panels include:
— "'I thought I saw you at the bus stop, I didn't though': Re-versioning Identity and You and I Enactors"
— "Lyrical World Building: An Exploration of Taylor Swift's Use of Intratextuality"
— "But The Middle-Aged Men Understand…: How Grown White Men Created/Extended Stereotyping To Taylor Swift's Personna and Fed Pop Culture Media-Troping"
— "Taylor Swift on Tour: Embracing Whiteness, Growing Up"
— "What does Taylor Swift have to do with soccer? Culture of speculation in the practices of pop music fans in Brazil"
— "You Can't Go Home Again: 'Love Story (Taylor's Version)' and the Impossibility of Re-Creation"
According to her faculty page, Galloway's academic interests include "Indigenous modernities in the performing arts,"  "posthumanism and animal studies" and "social justice and sonic culture."
MORE: 'Ethnomusicologist' connects migrant children crisis to Trump, U.S. colonialism, white supremacy
IMAGE: Taylor Swift / YouTube screencap
Like The College Fix on Facebook / Follow us on Twitter