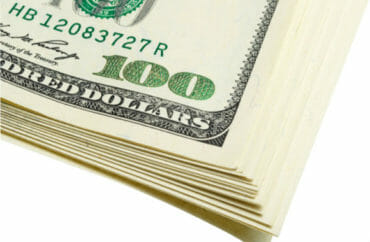 'Effects appear greatest during periods of high unemployment'
A recent paper written by several academics argues that raising the minimum wage lowers the suicide rate by significant amounts.
The paper, titled "Effects of increased minimum wages by unemployment rate on suicide in the USA," notes that suicide "is often associated with financial stressors such as job loss, debt or financial hardship." The authors, all of whom are affiliated with Emory University in Atlanta, note that unemployment has also been linked to suicidal behavior.
"Minimum wage increases may be one intervention to reduce income-based disparities in life expectancy," the authors write, while stipulating that such outcomes may differ "depending on the economic environment in which minimum wage policies operate."
The researchers examined a 25-year period 1990-2015, tracking suicide rates in all 50 states and Washington, D.C. alongside federal and state minimum wage increases. Over that time, they discovered 478 changes in state minimum wages and determined that every dollar increase in minimum wages resulted in a 6 percent reduction in the suicide rate of adults 18-64 with less than a high school degree. There was no correlative drop in the suicide rate of those with more than a college degree, "suggesting that minimum wage increases may reduce disparities in mental health and mortality between socioeconomic groups."
The authors conclude that increased minimum wages could have a positive effect on lower-income individuals:
Our findings are consistent with the notion that policies designed to improve the livelihoods of individuals with less education, who are more likely to work at lower wages and at higher risk for adverse mental health outcomes, can reduce the suicide risk in this group…While the minimum wage can serve as a population health intervention, it is important for society to provide other buffers between financial status and health, so that low education and economic insecurity do not increase the risk of mental illness and death.
Studies have indicated that minimum wage increases have a negative effect on the employment rate of low-skilled workers.
MORE: Student government threatens to give 'living wage' to all its employees if university doesn't
IMAGE: Rrraum / Shutterstock.com
Like The College Fix on Facebook / Follow us on Twitter