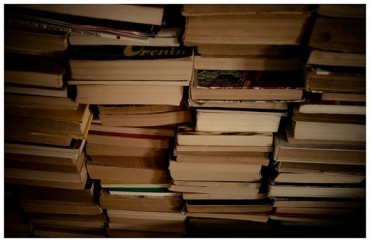 Academics around North America have called for a new book published by the University Press of Florida to be discontinued, calling it "racist garbage."
The book, "Repatriation and Erasing the Past," delves into a three-decade old federal law known as the Native American Graves Protection and Repatriation Act, which generally governs how researchers and archaeologists must treat the bones of Native Americans when they are found.
The authors, anthropologist Elizabeth Weiss and attorney James Springer, take a "critical look at laws that mandate the return of human remains from museums and laboratories to ancestral burial grounds," according to the book's promotional materials.
"Weiss discusses how anthropologists draw conclusions about past peoples through their study of skeletons and mummies and argues that continued curation of human remains is important," according to the book's description. "Springer reviews American Indian law and how it helped to shape laws such as NAGPRA."
For decades, scientists have argued that granting indigenous rights over centuries-old remains thwarts the ability of archaeologists to explain human history.
But Native American activists have attempted to stop research into human remains, even if they are thousands of years old and have only a tentative relationship with the indigenous peoples they represent.
Consequently, Weiss and Springer's book has been vocally denounced, with the University of Victoria, Canada calling it "reactionary" and "alarmist."
University of Alabama-Birmingham Egyptologist Dr. Sarah Parcak tweeted that the book "is racist garbage and needs to be pulled immediately."
Dr. Ebony Thomas of the University of Pennsylvania responded that she was "surprised this passed peer review."
Dr. Kristina Killgrove, a University of North Carolina archaeologist, said that while she hadn't read the whole "repatriation" book, she had read the last paragraph of each chapter, and that was enough.
"Hoo boy, I did not expect it to be *this bad*," Killgrove tweeted.
"This is gonna be a no from me, folks," tweeted Corey Herrmann, who identifies himself on Twitter as a coastal archaeologist from Ecuador. "Sometimes doing science ain't the most important thing."
The book, which came out on September 1, 2020, retails for $90.
MORE: Grad student union says 'BLT Sandwich' painted on campus rock is a threat to Native Americans
Like The College Fix on Facebook / Follow us on Twitter