Claim: Chief disciplinary officer doesn't understand the evidence standard
The University of Cincinnati can discriminate against students accused of sexual assault because high schools can punish young men for growing long hair.
That's one of the claims the public university is making to dismiss an Oct. 19 lawsuit brought by two former students who say they were prejudged in separate proceedings that didn't follow UC's own policies.
The lawsuit by the anonymous students – one an undergraduate who has since transferred and the other a recently graduated law student – claims they suffered "sanctions" by the university before investigations even took place, under accuser-friendly "interim measures."
They said their cases were heard by a panel that received one-sided training by various officials, including the head of an organization "responsible for aiding alleged victims of sexual assault." Panel members were trained to believe accusers before hearing any evidence and to apply a "verbal consent" standard that was not in effect during one accused student's investigation.
Cross-examination was limited, and any written questions had to be approved by the panel chair, which also limited followup questions, the suit claimed.
For backup, here's a Vietnam-era ruling on grooming
In response, the university narrowly interpreted what counts as "due process" toward accused students. 
"They both received notice of the charges, a hearing before an Administrative Review Committee, an appeal, and then a second hearing before an Administrative Review Committee," said the response filing dated Jan. 25. "Even if the Court believes that Plaintiffs have identified due process protections that they were not afforded, such protections were not clearly established."
The @uofcincy suggests it wouldn't violate due process for a public university to presume an accused student guilty:https://t.co/IXDWJL40du

— KC Johnson (@kcjohnson9) February 4, 2016
In defense of its theory of due-process obligations, the university cited a 1970 appeals-court ruling, Jackson v. Dorrier, which begins with the statement: "This case involves the timely subject of longhair [sic] worn by teenage male high school students."
The case concerned two students who grew their hair long to create a certain look for their band, which the school said violated a policy on "neatness … in personal appearance" and created "a disturbing influence" at the school.
Their 14th Amendment right to due process was not violated, said the unsigned opinion from the 6th U.S. Circuit Court of Appeals panel: "The evidence shows that the two students were afforded ample opportunity to be heard and that the procedural and substantive requirements of due process were met by conferences conducted by the school principal and by the hearing before the Board of Education."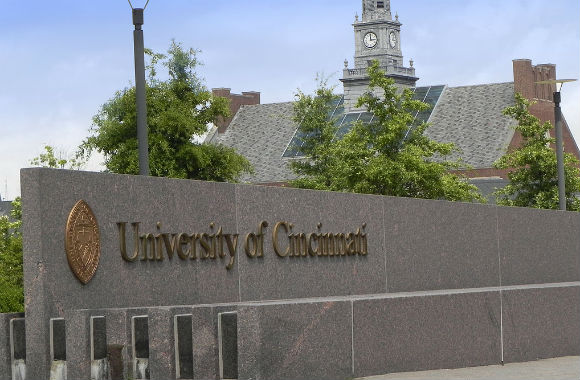 The appeals panel agreed with the lower-court judge that following "the procedural rules to which we are accustomed in a court of law would hardly best serve the interests of" parents, high-school students and school officials.
'Inflammatory, unsubstantiated allegations' used in training
Brooklyn College history professor K.C. Johnson, co-author of a book on the Duke lacrosse rape case, wrote in a blog post he was stunned by the alleged training given to the panel that heard the University of Cincinnati students' cases.
The hearing panel is "trained with such inflammatory, unsubstantiated allegations as 'the average rapist rapes 14 people before he ever spends a night in jail' or '1 in 4 women will survive rape and/or sexual assault during her time in college,'" Johnson said.
He noted that not only did the panel misstate the university's consent standard, but it had been given "the discredited David Lisak's work on undetected rapists." Last year Lisak admitted to Reason his oft-cited paper had no connection to campus sexual assault and he didn't actually conduct the research.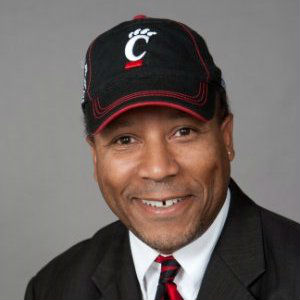 Johnson also faulted the university's director of judicial affairs, Daniel Cummins, for allegedly determining before interviewing one of the accused students that he had violated university policy, based solely on the accuser's complaint.
A named defendant in the lawsuit, Cummins also allegedly told the accused law student that "a preponderance of the evidence burden of proof applies," as Johnson recounted: "Neither the complainant nor the respondent bears this burden of proof in an [Administrative Review Committee] hearing."
It "speaks volumes" that "UC's chief disciplinary officer doesn't understand what the preponderance of evidence requires," which is "a nominal burden of proof on the school," according to Johnson.
Asked about the training the hearing panel received, a university spokesperson told The College Fix in an email the Office of Judicial Affairs "provides training on Student Code of Conduct process, Administrative Review Committee proceedings, educational sanctioning, and listening skills." Also involved: "An individual with Title IX/Clery expertise provides training on the subjects or Title IX, Clery, and VAWA requirements," referring to the Clery Act (campus crime reports) and Violence Against Women Act (sexual violence). 
The spokesperson defended the statements attributed to Cummins about the burden of proof for each party.
"The Office for Civil Rights (OCR), which enforces Title IX, has not told educational institutions in its public guidance documents that the burden of proof should be placed on either the complainant or respondent," the spokesman wrote.
"Instead, OCR's public guidance indicates that a university should provide both parties an equal opportunity to present witnesses and other relevant evidence; review all available relevant evidence; and determine whether it is more likely than not that sexual harassment occurred under a preponderance of the evidence standard."
According to Cummins' LinkedIn page, he has degrees in "Public Environmental Affairs" and "Social Agency Counseling." He did not return requests for comment.
'Due process,' undefined, is important
This is not the first time the University of Cincinnati has been sued on allegations of conducting a biased sexual-misconduct proceeding.
Last September a suspended football player filed a lawsuit making similar claims about the hearing panel and not being allowed to have his lawyers participate, WKRC Cincinnati reported.
The university twice mentioned the importance and legal requirement of "due process" in its statement to the station, without explaining how it interpreted due process in practice.
The football player was represented by Engel and Martin, the same law firm now representing the since-transferred undergrad and law-school graduate.
Like The College Fix on Facebook / Follow us on Twitter
IMAGES: Voyagerix/Shutterstock, Daniel Cummins' LinkedIn page