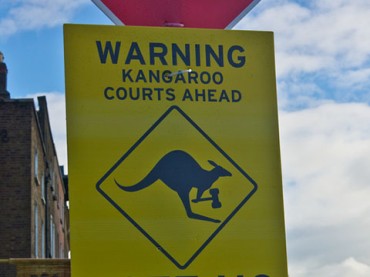 Universities have a long history of prohibiting access to legal representation for students in disciplinary hearings, for matters as serious as sexual assault.
North Dakota would become just the second state in the nation to let students bring a lawyer when they are accused of non-academic infractions, under a bill introduced earlier this month.
The legislation is too late for one student, whose treatment at the hands of the University of North Dakota gave urgency to the cause of disciplinary reform.
SB-2150 would create a new section of state law "relating to student and student organization disciplinary proceedings at institutions under the control of the state board of higher education," notably UND. It was referred to the Judiciary Committee.
Identical versions were introduced by Republicans Ray Holmberg, Jim Kasper and Kelly Armstrong in the Senate, and Republicans Diane Larson and Mary Johnson and Democrat Lois Delmore in the House.
The bill provides that "any time a student is reported to a disciplinary hearing on campus, which could lead to expulsion or financial loss to that student of tuition or fees, that he has a right to bring in an attorney at his own expense, and have that attorney speak for him or her," Holmberg said in a phone interview with The College Fix.
That also includes any campus organization, from student governments to Greek organizations, that can be disciplined, Holmberg added.
"I've been a criminal lawyer for the past 10 years, and I've actually been involved in these hearings at the university level … they encompass pretty significant crimes," Armstrong said in a phone interview with The Fix.
"To ask a young college student to walk into these hearings without legal representation is fraught with due process issues and it's fraught with problems that go through the criminal cases," Armstrong added.
The legislation has the support of the Grand Forks Herald editorial board, which said that "Lady Justice's scale has tipped too far" in favor of accusers.
Campuses, "under pressure from Washington," have set up "kangaroo courts" that "raise the odds of innocent students being found guilty and then expelled," the editorial said. "That's an outcome that can ruin lives."
'He had to go through that whole process alone'
Holmberg said he took interest when he learned the story of Caleb Warner, a former UND student falsely accused of rape and expelled based on the result of the campus disciplinary proceeding.
Sherry Warner Seefeld, Caleb's mother, created Families Advocating for Campus Equality as a result of the ordeal.
"When the police were done with the investigation, rather than arresting and charging my son, they actually put a warrant out for the arrest of his accuser for filing a false police report," Seefeld told The Fix.
Despite that vindication, Caleb Warner was not allowed back at UND and had a damning academic record as a result of the disciplinary finding.
He was advised not to apply to any other universities – an issue the Warner family does not believe would exist if he were allowed representation from the beginning.
"He had to go through that whole process alone … and what you say there can be used in a court of law," Holmberg said: "It just gives the illusion of due process, but it really is not due process."
Condemned by a librarian
Seefeld's organization FACE has brought attention to similar cases across the country, including that of Joshua Strange at Auburn University in 2011, whose ex-girlfriend falsely accused him of rape and assault.
"The university sought to expel me for something I very obviously did not do. It was one of the worst experiences of my life," Strange told The Fix in a phone interview.
"Having the lawyers there to actually understand the legal principles would make the world of difference," Strange said. His case was reviewed by a panel "chaired by a librarian" and composed of two humanities professors and a male and female student.
"They basically decided my collegiate future and my future going forward, even though they have no background whatsoever in legal practices or legal doctrine," Strange said. "When I saw that bill come across in North Dakota, I thought it was fantastic."
Armstrong serves on the Judiciary Committee and expects the bill to be put on its schedule within the next few weeks.
"Any mark on your academic record stays with you for the rest of your life and I think it is the right thing to have proper representation at these proceedings," Armstrong said.
The North Dakota legislation is modeled after a North Carolina law approved in 2013, the first of its kind in the nation.
"Legislators from across the political spectrum understood that the stakes in these hearings are too high to allow students to face suspensions or expulsions for non-academic disciplinary charges without legal representation," Joe Cohn, legislative and policy director for the Foundation for Individual Rights in Education, said when the North Carolina law took effect.
College Fix reporter Courtney Such is a student at Furman University.
Like The College Fix on Facebook / Follow us on Twitter
IMAGE: William Murphy/Flickr