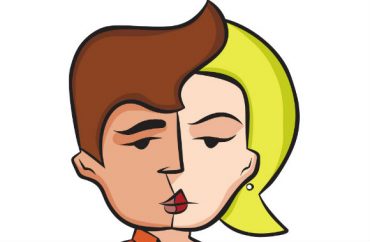 The American Civil Liberties Union of Idaho is officially suing the state over its new law prohibiting biological males — who now identify as females — from participating in women's high school and college sports.
Idaho Governor Brad Little signed the Fairness in Women's Sports Act on March 30. The law states "athletic teams or sports designated for females, women, or girls shall not be open to students of the male sex."
The "progressive feminist group" Legal Voice joined the ACLU in its suit, according to the Post Register.
"This is a bill that from the start, and even through its amendments, illegally targeted women and girls, and in particular and especially women and girls who are transgender and intersex," ACLU of Idaho Legal Director Ritchie Eppink said.
The plaintiffs in the suit are Lindsay Hecox, a transgender woman who wants to run track (on the women's team) at Boise State University this fall, and an anonymous high school junior who "wants to be able to play sports without having to worry about proving her sex."
Hecox said "I just want to run with other girls on the team […] part of what I enjoy about the sport is building the relationships with a team. I'm a girl, and the right team for me is the girls' team."
Eppink said the ACLU plans to ask the court to stay the bill's implementation while the lawsuit works its way through the courts. Should the law be in force this fall, Hecox wouldn't legally be allowed to run on the women's team.

"I want to have coaches who are going to give me workouts that are perfect for me to improve, and running tips," Hecox said. …

Eppink said the ACLU plans to argue the bill violates Title IX and the equal protection and due process clauses of the 14th Amendment to the U.S. Constitution due to its discriminating against and imposing greater restrictions upon women and girls. He also said they plan to argue the genetic and genital screenings it could require violate the Fourth Amendment to the U.S. Constitution.
Law sponsor Representative Barbara Ehardt said allowing transgender women to participate in women's sports is what violates Title IX.
"It is sad to think that there are those who would prevent girls and women from competing in their own sports while continuing to give more opportunities to boys and men," Ehardt said. "I know firsthand what Title IX meant to me. It changed my life. As a former Division I athlete and coach for 15 years, I benefited from those women who paved the way for me.
MORE: Idaho gov. signs bill barring biological boys from girls' sports
MORE: Transgender girls capture 1st, 2nd places at HS track championships
IMAGE: Daren Woodward / Shutterstock.com
Like The College Fix on Facebook / Follow us on Twitter