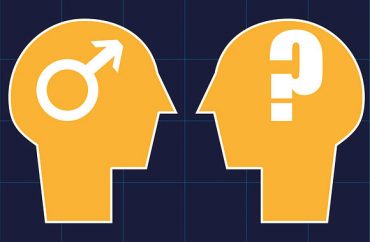 A pair of transgender female athletes finished first and second respectively in a sprinting event at the Connecticut state indoor track championships earlier this month.
Bloomfield High School's Terry Miller and Andraya Yearwood of Cromwell High took the top two spots in the 55-meter dash, with the former setting a state record with a time of 6.95 seconds.
According to the Associated Press, Miller also won the 300-meter dash, and last year the pair finished first and second in the 100-meters.
"Critics say their gender identity amounts to an unfair advantage, expressing a familiar argument in a complex debate for transgender athletes as they break barriers across sports around the world from high school to the pros," the AP says.
Yearwood says she uses critics' "negativity" about her situation as "fuel" to run faster. However, of course, there's more involved in Yearwood's "fuel" than that.
Connecticut is one of 17 states that allow transgender high school athletes to compete without restrictions, according to Transathlete.com, which tracks state policies in high school sports across the country. Seven states have restrictions that make it difficult for transgender athletes to compete while in school, like requiring athletes to compete under the gender on their birth certificate, or allowing them to participate only after going through sex-reassignment procedures or hormone therapies.

The other states either have no policy or handle the issue on a case-by-case basis.

Yearwood acknowledges she is stronger than many of her cisgender competitors, but says girls who are not transgender may have other advantages.

"One high jumper could be taller and have longer legs than another, but the other could have perfect form, and then do better," she said. "One sprinter could have parents who spend so much money on personal training for their child, which in turn, would cause that child to run faster."
Selina Soule, one of Yearwood's and Miller's competitors, thinks transitioning athletes' participation in girls' track isn't right.
"We all know the outcome of the race before it even starts; it's demoralizing," she said. "I fully support and am happy for these athletes for being true to themselves. They should have the right to express themselves in school, but athletics have always had extra rules to keep the competition fair."
The Connecticut Association of Schools-Connecticut Interscholastic Athletic Conference's Glenn Lungarini said the track competition is just adhering to state anti-discrimination law, and compared transgender students' right to compete in sports with that of "other classes of people" who were forbidden from competitions "in the not too distant past."
h/t to The Washington Times
MORE: Prof reported for question critical of biological men competing against women
MORE: Transgender boy wins second straight girls' Texas high school wrestling title
IMAGE: thinglass / Shutterstock.com
Like The College Fix on Facebook / Follow us on Twitter