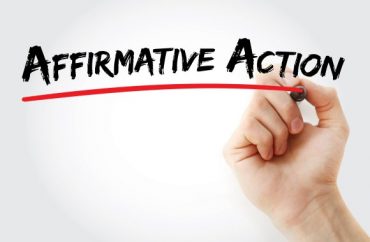 'My hope is that Yale and Harvard are allowed to continue having…some kind of inclusion of race'
As tensions flare surrounding Harvard University's controversial affirmative action policies that discriminate against Asian applicants, activists at Yale are calling for that university and theirs to continue a policy of racially selective affirmative action admissions.
Several students recently "organized a photo campaign for students to show their support for affirmative action in anticipation of" an anti-affirmative action lawsuit against Harvard, The Yale Daily News reports.
"We have a lot more to lose as Asian Americans if we don't support other races. It's important to build this unified movement with communities of color…My hope is that Yale and Harvard are allowed to continue having affirmative action or some kind of inclusion of race," one student told The News.
"I don't want us to become a UC Berkeley meritocracy," the student added, apparently referring to California's ban on state universities considering race during admissions.
In support of racially selective admissions policies, Joliana Yee, the director of Yale's Asian American Cultural Center, told The News that Yale's racial demographic make-up "looks the way it does because of affirmative action." The Center will be "hosting events in the upcoming weeks for students to learn about affirmative action and the Harvard case," according to The News.
From the article:
In July, Yale joined 15 other universities and colleges in filing an amicus brief to support Harvard in the lawsuit. The brief emphasized the importance of a diverse student body to fulfill the universities' educational missions, and stated that race-blind admissions would prevent schools from achieving full diversity within their student bodies. In August, the Justice Department backed the plaintiffs in the Harvard suit, reversing its stance during the Obama administration.

Rita Wang, one of the photo campaign organizers, said that while she hopes the trial rules in Harvard's favor and upholds race-conscious admissions practices, she is glad the lawsuit has prompted a conversation at Yale about issues of race and Asian-American identity.
In a statement to The News, the school's Asian American Student Alliance stated its refusal to be touted as "model minorities" that might be used to "disparage and diminish the opportunities of other people of color."
Later today the alliance will be holding an event touted as an "open conversation on the topic of affirmative action, Asian Americans' role and positionality in affirmative action debates, equitable college access, and the broader topic of race-conscious admissions."
Read the Daily News article here.
MORE: Op-ed: To save affirmative action, Asians must accept discrimination
IMAGE: dizain / Shutterstock.com
Like The College Fix on Facebook / Follow us on Twitter