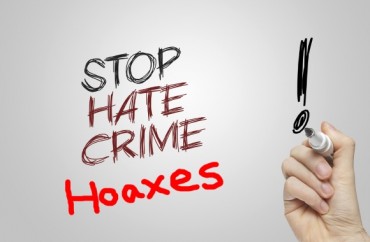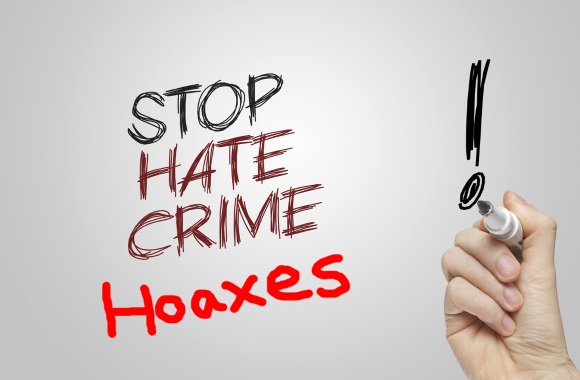 Even though a trio of SUNY-Albany students were caught fabricating a racial hate crime — and were criminally charged for doing so — local activists just won't let the matter die.
Three black females had alleged they were the targets of racial slurs and then were attacked by a group of white men on a bus back in January. But video evidence and 911 audio showed no such thing; in fact, they indicated the women were the instigators.
Even before these and other facts were known, the university president and Hillary Clinton jumped into the fray to support the women.
Two of the three students ended up being expelled from UAlbany with the other suspended, and eventually one confessed to making up the whole story.
Local Black Lives Matter-affiliated activists have stuck by the women throughout the ordeal, and continue to do so.
A Facebook page titled "Indefensible" was established this past week with the sub-headline "The Wrongful Prosecution of the UAlbany Three":
As news of the incident spread across social media, concerned students and residents rallied behind the women. But that support wavered once University and local law enforcement officials began suggesting the racial element of the attack was entirely fabricated. With the racial component called into question, many members of the community saw the Black women as the instigators of the altercation. News outlets helped further the narrative that race was not a factor, and the incident was quickly labeled a hoax. Eventually, all three women were expelled from school and formally charged for their involvement in the brawl. Additional charges were levied against the women for falsely reporting the incident to 911, causing "public alarm and inconvenience," and prompting an undue "expenditure of resources."

MORE: Fake hate: SUNY students who alleged racial attack are charged themselves

If race did play a significant role in the UAlbany Bus Incident, it can be argued that all charges stemming from falsely reporting the altercation are questionable at best. Additionally, given the well-documented culture of violence at UAlbany, the swift and severe consequences enacted by the University in response to this incident may be deemed inconsistent with their history of tolerating dangerous student misconduct.

Indefensible examines the ways both race and racism are viewed through competing lenses in society, and how dismissing the narratives of the most marginalized can perpetuate existing systems of oppression. It attempts to highlight the inherent problems in allowing the benefactors of racism to define and legitimize what constitutes a racially motivated act. Indefensible also looks at the intersections of oppression causing Black women in particular to be regarded as untrustworthy and undeserving of defense.
"… in allowing the benefactors of racism to define and legitimize what constitutes a racially motivated act …"? OK, sure. Hell, even the New York Times is in line with this sort of critical race theory mumbo jumbo, so why not keep the nonsense alive?
After all, earlier this year in an open letter the women's supporters completely ignored the reality that, as mentioned, the university president and a presidential candidate had spoken out in students' favor: "When we see city and university officials not offering any neutrality or even support for these young women, for us, that's totally unacceptable."
MORE: Albany student jovial on 911 call; BLM chapter supportive despite facts
MORE:  'New York Times,' professor turn SUNY-Albany fake hate into 'teachable moment'
Like The College Fix on Facebook / Follow us on Twitter
IMAGE: Shutterstock