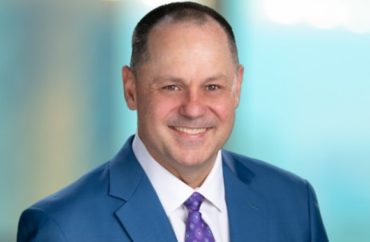 UPDATED
Professor Clayton Looney took a leave of absence as student activists continue cancel campaign
Student activists at the University of Montana have won a temporary victory as part of their cancel campaign against a professor.
Clayton Looney (pictured), a professor of management information systems, took a leave of absence this semester in the face of pressure from activists over private comments he made in text messages to his ex-wife and at home. He previously underwent sensitivity training as part of the university's inquiry into the situation.
The student government passed a resolution in February that asked Looney to resign. "We prefer not to comment, the ASUM resolution on these matters speaks for itself," student government President Noah Durnell told The College Fix via email when asked for further comment.
This is Clayton Looney, a professor at @umontana (university of montana) calling his biracial daughter the N word. More receipts of his racism in the thread, and the universities refusal to do anything about it. pic.twitter.com/Nd51JGRUHF

— ARonUNC 💡 (@officialaronnc) January 27, 2022
The Fix asked the student government if Looney could do anything else to rectify the situation or if he should be permanently prevented from teaching. The Fix also asked if the university should do anything else to address the situation and if the student government believed there is a difference between private comments and those made as a professor in a professional capacity.
Looney first came under criticism after a former University of Montana student named Ajaysia Hill sent photos of the text messages and video from Looney's home security system to school officials. Looney's ex-wife, who is black, reportedly posted the messages on her social media, according to the Daily Montanan.
MORE: FSU settles lawsuit with Catholic forced out of student govt over private comments
In a discussion about mass shootings, Looney reportedly said the reason mental health issues are supposedly not discussed if a mass shooter is Muslim is because "the towel wrap stabilizes their brains." He also referred to Muslims as "sand [n-word]."
Looney also said he hoped his biracial daughter would be "not too black… not like those Ethiopians," in a text message to his ex-wife. A video from Looney's home shows him calling his daughter a "n***a."
Looney did not respond to an email request for comment and a phone call from The College Fix in the past two weeks. The Fix asked if he would return to teaching in the fall semester, how he would address the situation with students in the future and what he learned in his mandated sensitivity training course.
The professor told the Daily Montanan in October 2021 that the class "helped…move [me] closer to my full potential as a human being and has put an end to the subject." The university cleared him of any further sanctions and called it a "non-workplace issue."
The American Association of University Professors, a faculty union group, said it is not currently involved in the situation.
"Typically, an investigation is launched as a result of a complaint from a faculty member," spokesperson Kelly Benjamin said via email on April 8. "To my knowledge, the AAUP has not received a complaint on this matter," he said. "Once a complaint is received, the Association follows a strict procedure for establishing an investigative committee and compiling information into a report."
The College Fix had asked the AAUP if language used in private could be grounds for dismissal, if there should be any limits on academic freedom and free speech inside and outside of the classroom and for comment on the Looney situation specifically.
Benjamin sent links to AAUP's resources on tenure and academic freedom.
MORE: Columbia punishes wrestling team over text messages
Editor's note: Kelly Benjamin is a male. The original version used "she."
IMAGE: University of Montana
Like The College Fix on Facebook / Follow us on Twitter