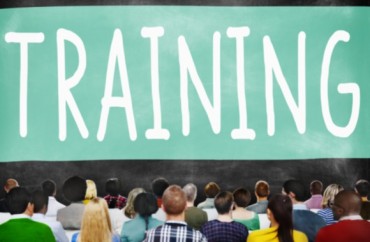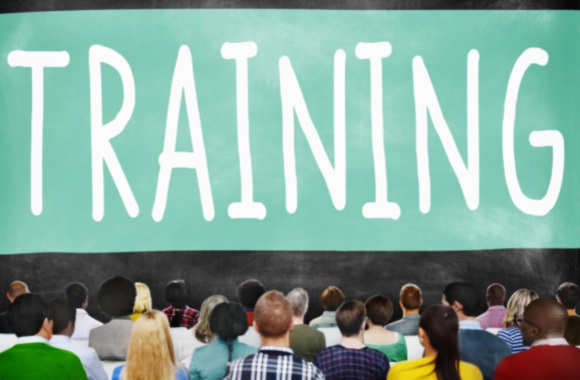 Editor's Note: This is the first in a series of articles reporting on 'Where Do We Go From Here: Creating An Intersectional Vision for Radical Social Change,' a diversity conference held June 13-16 at Fairfield University
FAIRFIELD, Conn. – Everyone has "blind spots," or implicit biases, that can lead to discrimination and considerable social injustice, and so campus trainings that work to eradicate stereotypes for the sake of social justice are a "necessity," according to intercultural affairs administrators.
Their remarks came during a presentation titled "Identifying Implicit Bias to Create Social Change in Jesuit Higher Education" on June 14 at the Association of Jesuit Colleges and Universities' annual conference on diversity and equity.
The presentation was led by a trio of diversity administrators within the Office of Intercultural Affairs at Loyola Marymount University, which recently created a mandatory training to address implicit bias on its campus.
"Over the past few years, the necessity for implicit bias training has become increasingly evident. Everyone possesses implicit biases, therefore our unconscious associations can trigger discriminatory decisions and behaviors," said Steven Neal, director of Loyola's Academic Community of Excellence. "These implicit biases can produce broader structural inequality thus addressing implicit bias can help us achieve equity and social justice."
Neal and his colleagues emphasized that implicit bias is especially critical to address given its implications to influence decisions and outcomes in multiple facets of a university's operations.
A graphic displayed during the presentation emphasized implicit bias can influence numerous aspects of a university, including hiring, decision making, teaching, performance review and recruitment, among others.
The presenters described implicit bias as "blind spots" and stressed that training on the topic can be utilized to acknowledge these hidden prejudices. Neal said the key is to understand "our blind spots and how they can affect our day-to-day lives and work."
Height and weight are implicit biases
Expanding upon the "blind spots" analogy, Neal defined implicit bias as a preference or attitude toward a social group that is developed without awareness or intentionality and that is different from, or perhaps in contrast to, a stated belief.
"You can think of implicit bias as kind of a lens in which we view the world. It's a lens that filters the information we take in but also influences on how we act on the information we are internalizing," he said.
Attendees were told that implicit biases are often based on stereotypes, develop early in life and strengthen overtime. Neal said there's been a host of studies that show implicit bias has a tangible influence on structural inequalities, referring to its impact on employment decisions and choices in the criminal justice and education systems.
Other examples of implicit bias include height and weight, according to Joseph Bernardo, a Loyola intercultural affairs associate. The presentation included slides that showed the average height of a male Fortune 500 CEO is above the average height of the typical U.S. male. This is an example of implicit bias, he suggested. Also highlighted was a study that found health care professionals endorsed the concept that thin people are more driven than those who are overweight.
Another example of implicit bias discussed was a study that found job applicants with European American-sounding names were more likely to be called back by the employer than those with African American-sounding names.
University institutes training
At Loyola Marymount University, where Neal and Bernardo are employed, the Catholic institution's president, Timothy Law Snyder, tasked the university's intercultural affairs office to implement a campuswide implicit bias initiative. Neal said a task force reviewed social science research on the topic, developed a campus definition and created a series of trainings on implicit bias.
The initiative has three goals, according to Neal. They include achieving "bias literacy" and understanding the real-world implications of implicit bias, using that knowledge to engage in behavioral change to reduce implicit bias and producing change in cultural norms across the university.
A kickoff for the initiative was held last fall. Neal said the implicit bias task force developed workshops for faculty and is now putting together workshops that'll be mandatory for new students and staff at the university. It's also customizing workshops for other universities and businesses that might be interested.
MORE: Case Western Reserve offers professors up to $10,000 to promote social justice
Like The College Fix on Facebook / Follow us on Twitter
IMAGE: Shutterstock