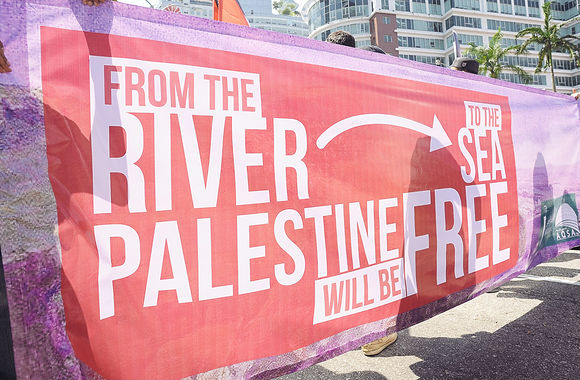 Two stronger resolutions inexplicably excluded from discussion
Two weeks after Butler University's student government co-sponsored anti-Israel events, student leaders have passed a resolution condemning anti-Semitism. Sort of.
Jewish News Syndicate reports that the resolution was drafted by a Palestinian student "without consultation with Jewish students" and put forward "moments before" the Student Government Association's meeting Wednesday. The vote tally wasn't disclosed.
A source told the publication that two earlier and stronger resolutions – including one explicitly condemning the boycott, divestment and sanctions movement that seeks to cripple Israel – were supposed to be discussed, but were inexplicably left out.
The resolution, which The College Fix obtained, condemns anti-Semitism in general terms and makes no mention of Israel:
antisemitism, which may manifest in physical or written form, is racism, hostility, prejudice, vilification, discrimination or violence, including hate crimes, directed against Jews, as individuals, groups, or as a collective – because they are Jews. Its expression includes attributing to Jews, as a group, characteristics or behaviors that are perceived as dangerous, harmful, frightening or threatening to non-Jews …
The SGA "condemns antisemitism and aims to cultivate a safe environment for all students, faculty, and staff on campus," it continues. Alluding to the other two resolutions that were not discussed, the resolution warns that the SGA "will not again address the definition of antisemitism for the remainder of this term."
MORE: NYU formally bans anti-Semitism to resolve civil rights complaint
The two earlier resolutions cited the definition of anti-Semitism used by the International Holocaust Remembrance Alliance, adopted by universities including New York University (just in the past month) and Florida State (this summer). It says "targeting of the state of Israel," "claiming that the existence of a State of Israel is a racist endeavor," "applying double standards" to Israel and comparing "contemporary Israeli policy to that of the Nazis" all qualify as anti-Semitism.
One resolution alludes to the BDS events from earlier in the month: "many Jewish students at Butler have felt anti-Semitic slanders by other students, programs, and events." The other criticized BDS for targeting "not only the Israeli government but also, Israeli academic, cultural and civil society institutions, as well as individual Israeli citizens of all political persuasions, religions and ethnicities, and in some cases, even Jews of other nationalities who support Israel."
JNS's source claimed that the Butler University administration pressured the SGA to table those resolutions during the Oct. 14 meeting.
The third resolution gave the SGA retroactive cover for its Diversity, Equity and Inclusion Board's co-sponsorship of BDS events with Students for Justice in Palestine in early October. Titled "Boycott & Safe Protesting 101," the virtual series didn't mention BDS by name but clearly referred to it:
Ever thought about other ways of protesting, such as economic activism? This week we are hosting Boycott & Safe Protesting 101 so you can learn more! Come join us in Irvington tomorrow or Wednesday for an art exhibit of posters used in historic protests and on Zoom on Thursday for the webinar where we will talk more in depth!
The same week, the SGA failed to pass a resolution that explicitly denounced the events it had just co-sponsored, JNS reported. The resolution said the "sole purpose" of BDS was "the destruction of Israel," that SGA condemns "all forms of BDS," and that it "shall no longer sponsor [a] 'Boycotting and Safe Protesting' event because SGA does not participate in events that promote hate of a religion or nationality."
MORE: University of Illinois student government approves anti-Israel resolution
IMAGE: Khairul Effendi/Shutterstock
Like The College Fix on Facebook / Follow us on Twitter