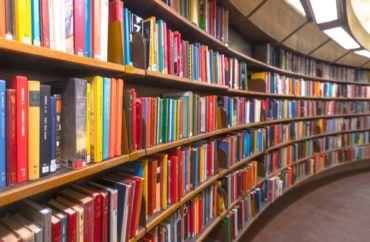 No comment on 'internal employee issues'
Doane University made no secret of its rationale for punishing a librarian who showed blackface photos in an historical exhibit, and then shuttering the exhibit: It did not include "appropriate educational context."
Now that it's facing accusations of violating its own contractual promises, which could potentially lead to legal action, the private Nebraska university has a new message: We can't talk about "internal employee issues."
That was the response by Doane's law firm to the Foundation for Individual Rights in Education and National Coalition Against Censorship, posted by FIRE Monday.
Last month they wrote to President Jacques Carter to warn that its punishment of Melissa Gomis "cannot be reconciled" with its written commitments, and that Doane can't order her or any other academic employee to add "explanatory language and content warnings" to exhibits.
In her two-century exhibit on "Parties from the Past," Gomis included two photos of Doane students in blackface at official campus functions in the 1920s. While she removed the photos voluntarily after a student complained, several days later Provost Paul Savory ordered the entire display removed.
The same day, the university put Gomis on administrative leave, and she was escorted off campus. She was investigated for "discriminatory harassment" but soon cleared.
MORE: Doane punishes librarian for publicizing 93-year-old blackface incident
The administration gave extensive justifications for its actions to the media, as FIRE notes in a Monday blog post on the university's curt response to its concerns:
During the investigation, Doane President Jacque Carter sent a campus-wide email discussing the matter in detail, and Doane administrators commented extensively to both the Lincoln Journal Star and Omaha World-Herald about the university's position that the display lacked "appropriate educational context."
The law firm's response ignored the university's past practice of speaking freely on the controversy. Cline Williams simply said: "This correspondence is to acknowledge the receipt of your letter dated May 17, 2019. Doane University does not and will not comment on internal employee issues."
FIRE and NCAC had not asked the university for any information about Gomis, however. They simply called on Doane to "rescind any punishment related to this matter and clarify its commitment to academic and expressive freedom" – a policy conversation that does not require discussion of employee issues.
Doane didn't even respond to their offer to send administrators a physical copy of NCAC's guidelines for curating "sensitive" content, Smart Tactics. FIRE continues to run a grassroots campaign to pressure Doane "not to censor faculty" (Gomis is a professor of library science as well).
The university has also not responded to a College Fix query from nearly three weeks ago that was sent via its general-inquiry form. Doane has no listed media contact, and the final tweet from the student newspaper this semester was about the sudden exit of Doane's vice president for communications.
The Fix left a comment on President Carter's Facebook page Monday afternoon in another attempt to reach the university.
MORE: Universities nationwide remove historical artwork deemed offensive
IMAGE: Shutterstock
Like The College Fix on Facebook / Follow us on Twitter