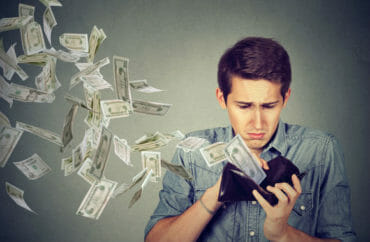 Suggests 'lengthy and complex legal process'
The president of a beleaguered college recently hit with a massive multimillion-dollar set of sanctions is vowing that the court's verdict is "not the final outcome."
Oberlin College last week was rocked by a total of $44 million in rulings against it, decisions handed down by a court after the jury "determined campus leaders had participated in a racially motivated smear attempt against nearby Gibson's Bakery."
Students and administrators had targeted the bakery and accused it of racially profiling shoppers. Many on campus, including numerous faculty, demanded that the school sever ties with the bakery, which it did for several months.
Following the massive fine, the school's president Carmen Ambar sent out an email to the campus community stating that the verdict was "not the final outcome" and was in fact "just one step along the way of what may turn out to be a lengthy and complex legal process."
The ruling "will not distract, deter, or materially harm our educational mission, for today's students or for generations to come," Ambar said:
We will take the time we need to thoughtfully consider the course that is in Oberlin's best interests. I will update the community as we make these decisions. I am confident that when we resolve this matter, it will look substantially different than it looks today.

We are disappointed in the jury's decisions and the fragmentary and sometimes distorted public discussion of this case. But we respect the integrity of the jury, and we value our relationship with the town and region that are our home. We will learn from this lawsuit as we build a stronger relationship with our neighbors.
"There is unprecedented unity around an ambitious new vision for Oberlin. The work of fulfilling that vision is already underway. Long after this lawsuit has receded from memory, that work will shape Oberlin's future," Ambar added.
Officials from the school had previously argued that "the college had cash flow and liquidity issues that would make a large punitive award difficult for the college."
Read the president's letter here.
MORE: Oberlin's $44 million verdict could happen to any college
IMAGE: pathdoc / Shutterstock.com
Like The College Fix on Facebook / Follow us on Twitter