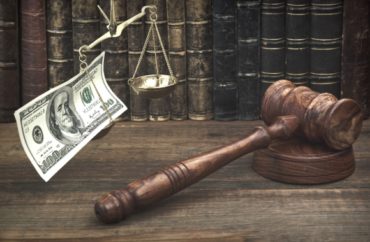 UPDATED
ANALYSIS: Here is why they deserve it
On Thursday afternoon, an Ohio jury ordered Oberlin College to pay $33 million more in punitive damages to a family-owned grocery store near campus, adding to the $11.2 million in compensatory damages it awarded the store last week.
The $33 million punitive award is above the maximum allowable amount the jury could award by Ohio law, which is $22 million, so it will likely be reduced. Yet the ruling shows the jury did not buy the sob story the college had put forth that it was running short on cash and such an award would harm students. It is also evidence the jury did not believe assertions made by the school's attorneys that Oberlin had made procedural changes in response to the episode.
In ruling against Oberlin, the jury determined campus leaders had participated in a racially motivated smear attempt against nearby Gibson's Bakery, a small 130-year-old grocery that had done business with the school for decades.
Ordering Oberlin to pay the full penalty strikes a blow on behalf of businesses and other campus members who are constantly being threatened with personal and financial ruin by overzealous campus activists. It is also a sign that Oberlin administrators never acknowledged what they had done wrong — instead pushing responsibility for their actions to student protesters.
In November 2016, a black Oberlin student named Jonathan Aladin was caught trying to steal a bottle of wine from Gibson's. While chasing him outside the story, a Gibson's employee wrestled with Aladin and two other Oberlin students, Cecilia Whettstone and Endia Lawrence. Police arrived at the scene, and nearly a year later, all three students pled guilty to various crimes.
Despite the students' admissions of guilt, campus racial grievance groups were not satisfied. Student groups accused Gibson's of having racially profiled the three students and pushed Oberlin to sever all ties with the bakery, which had supplied its cafeterias with food.
Soon, the Oberlin Student Senate passed a resolution stating Gibson's "had a history of racial profiling and discriminatory treatment." Dean of Students Meredith Raimondo joined the demonstrations, using a bullhorn to shout that the Gibsons were "racist."
With Oberlin faculty joining in the push to sever ties with the bakery, the college then suspended its ties with Gibson's between November 14, 2016 and January 30, 2017.
During closing arguments before the most recent ruling, Oberlin attorney Rachelle Zidar told jurors that even before last week's $11.2 million verdict the school acknowledged certain things must change, and has taken steps to correct them, the Toledo Blade reports.
In pleading for leniency, Zidar said the school is more closely monitoring activities of student organizations, is buttressing oversight over student senate resolutions, and is making it clear that students will be held accountable for their actions.
But after last week's verdict, it appeared the school still would not admit to any wrongdoing on its part.
In a blast email sent to alumni last week by Donica Thomas Varner, Oberlin College's vice president and general counsel, Varner indicated the school disagreed with the initial verdict, saying "colleges cannot be held liable for the independent actions of their students."
"Institutions of higher education are obligated to protect freedom of speech on their campuses and respect their students' decision to peacefully exercise their First Amendment rights," Varner wrote. "Oberlin College acted in accordance with these obligations."
This statement was wildly misleading; the verdict against Oberlin wasn't due to the actions of the students, it was because the college itself actively participated in the distribution of libelous flyers and documents. It was the college's own administrators that pulled out of its business association with Gibson's.
Before Thursday's verdict, administrators took their case to the students, claiming they will be the ones that ultimately pay the cost for the total $44 million judgment.
Despite boasting assets of over $1 billion, Oberlin complained in court that it has significant cash flow and liquidity issues and being forced to pay a large penalty would mean cutting back on grants to students. But Gibson's lawyer, Lee Plakas, argued in court that "If you have $1,000 in your bank account and you get a $100 fine, it's a big deal, but if you get a $100 fine with $1 million in the bank, it's like getting a mosquito bite."
Even after the dual judgments against them, Oberlin administrators are continuing to assert their First Amendment rights are being violated. Ironically, just last year Oberlin sued the conservative Legal Insurrection website in an attempt to obtain the site's communications with Gibson's bakery during the early days of the trial. Legal Insurrection argued Oberlin's lawsuit would "cause a chilling effect" on their "ability to continue to report about Oberlin College."
It is appalling that Oberlin would now seek to play the victim in the First Amendment suppression game, especially given the actual threats to free speech conservatives face on campuses across America every day. When President Donald Trump signed an order last March ordering free speech on college campuses, he wasn't doing so to protect the right of wealthy liberal arts colleges to destroy family businesses.
In recent months, there have been other court victories for conservative and religious student organizations looking to be recognized on campus. But the Gibson's Bakery case is different in that it is a direct repudiation of the militant bullying tactics from campus activists and the school officials who enable them.
In penalizing Oberlin with the maximum allowable penalty, this jury has just taught Oberlin — and all of higher education — and expensive and important lesson. Let's hope it reverberates freedom and common sense to campuses nationwide.
Editor's note: This piece has been updated to reflect the full amount of the $33 million award, as opposed to the $22 million statutory limit.
MORE: Oberlin ordered to pay $11M to bakery for libel, emotional distress
IMAGE: AVN Photo Lab / Shutterstock
Like The College Fix on Facebook / Follow us on Twitter