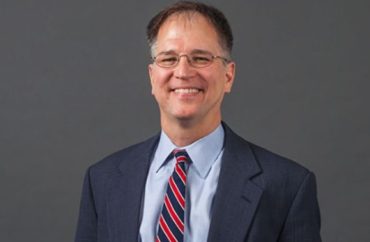 'I call on leaders across the country to develop humane and science-based approaches as opposed to one-size-fits-all policies'
George Mason University has granted a medical exemption to law Professor Todd Zywicki from its mandatory COVID vaccination policy, effectively resolving his recently filed lawsuit against the institution.
But the main issue that the lawsuit had attempted to resolve — obtaining a medical exemption based on naturally acquired immunity from a previous COVID infection — remains unresolved in the grander scheme.
Whatever medical exemption Zywicki was granted by GMU, it was not based on his acquired immunity from his previous COVID infection and subsequent blood tests showing antibodies in his system, both his attorney and the school said in emails to The College Fix on Tuesday.
"Mason can confirm that it has never given, and does not plan to give, any employee or student an exemption from the vaccine requirement because they claim immunity from COVID based on previously having COVID or having a COVID antibody test showing the presence of COVID antibodies," the statement from GMU read.
"Professor Zywicki has been treated the same as any other Mason employee and is required to comply with all Mason policies regarding vaccination, testing, face coverings, physical distancing, and other COVID safety precautions."
Zywicki said he is pleased with the outcome.
"I am gratified that George Mason has given me a medical exemption to allow me to fulfill my duties this fall semester in light of unprecedented circumstances," he said in a news release.
He added his lawsuit helped elevate the national conversation that "vaccinating the naturally immune is medically unnecessary and presents an elevated risk of harm to Covid-19 survivors."
"I speak for tens of millions of Americans in the same circumstances I am in, and I call on leaders across the country to develop humane and science-based approaches as opposed to one-size-fits-all policies," he said.
In fact, Zywicki's attorneys with the New Civil Liberties Alliance seek more litigants.
"Strangely, despite solid scientific evidence, GMU continues to refuse to recognize that Covid-19 vaccination is medically unnecessary for ALL students, faculty, and staff with naturally acquired immunity demonstrated with antibody testing," the alliance said in a news release.
"At times GMU officials have appeared to deny that such a thing as naturally acquired immunity exists. This refusal is particularly odd, as the efficacy of the very vaccines GMU wishes to mandate are measured against levels of natural immunity acquired by those who have recovered from Covid-19," it stated.
"For this reason, NCLA continues to explore litigation against GMU. We also welcome hearing from others on public-university campuses in Virginia -— particularly tenured faculty —- who have naturally acquired immunity backed by antibody testing and whose schools are similarly disregarding the scientific facts surrounding naturally acquired immunity."
MORE: Law professor with COVID antibodies sues GMU over vaccine mandate
Like The College Fix on Facebook / Follow us on Twitter