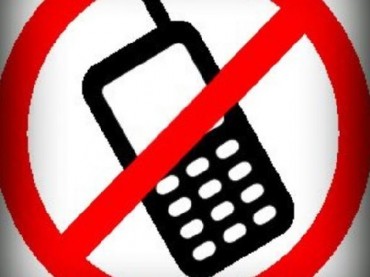 UPDATED: March 6, 2014
Exactly one week after an 18-year-old University of Wisconsin-Whitewater freshman's recording of a guest lecturer railing against Republicans went viral – prompting anger and a parade of national news stories – the professor announced the class now has a "no taping policy."
On Feb. 25, student Kyle Brooks recorded radical SEIU spokesman Eyon Biddle say during a guest lecture in a sociology class that Republicans win elections because of white racism and "white rage," among many other anti-Republican accusations.
Brooks posted a video of the comments on his Facebook page and it quickly went viral.
On Tuesday – the first day the class met since the infamous recording become fodder for national headlines – the professor announced the no-taping policy, and a 40-minute discussion on whether the class is a "safe" place to talk about ideas ensued, Brooks said.
"She did not mention me by name," Brooks told The College Fix on Tuesday. "I spoke to her afterwards, and she did say she would be willing to have a conservative speaker come in."
"The class was split evenly on support for Biddle and as well for whether I should have recorded it," he added.
Requests for comment by The College Fix to campus administrators went unreturned Monday and Tuesday.
Biddle is a candidate for alderman in Milwaukee, as well as a union leader, and apparently a personal friend of the professor's. During his guest lecture, Biddle said that "the context of 2010 (election) was, white rage."
"White people having to pay for health care for blacks and browns and gays," Biddle continued in a recording first reported on last week by Campus Reform and then by Wisconsin news outlets and nationally at the Daily Caller and Fox News, among others. "Racism, with the first black president. Like, you saw a bunch of American pie hatred just bubble up."
For proof, Biddle cited "white, blue-collar males" who voted for Republican Gov. Scott Walker, even though blue-collar union members traditionally vote Democrat.
Biddle's talk also accused Republicans of gerrymandering, and said they hurt Democracy and force voter-ID laws on people. He also claimed Republicans don't want college students to vote, so they moved the primary to August when school's not in session in Wisconsin.
"Now you see people hating public education reform," Biddle said. "Expansion of vouchers for white families, for people who can already afford it. At the same time, you're seeing Republicans cut back on unemployment."
(WATCH – ENTIRE VIDEO POSTED BELOW)
Brooks said it was the first time his "Individual and Society" class was infused with bias, that prior to the guest lecture it was all about general sociology terms and concepts by Professor Monique Liston.
He said when Biddle started in on the comments, he knew the right thing to do was record it.
"I wasn't nervous about filming," Brooks told The College Fix. "I knew that there was a possibility my grade could be affected or something, but I knew it was important to get it out there, because there would be enough people who would see it for how radical it was, so that enough people could see the bias going on in our classroom."
Brooks, a College Republican, said what he found most insulting about the comments was the accusation that white Republicans are all a bunch of racists. No one he knows is – and he's tired of the mantra.
"Modern day Republicans do not believe in racism," he said. "Republicans believe in small government and personal freedom. We would rather appeal to all Americans of every race and unite the country rather than divide the country."
UPDATED: March 6, 2014 – A University of Wisconsin-Whitewater campus spokeswoman contacted The College Fix to note the professor had a classroom decorum policy on the syllabus that states: "Although I do not mind if you bring food or drink, please be discreet. Remember to turn off cell phones before entering the classroom and place them out of sight. No pagers, cell phones, MP3 players, PDAs, or other such electronic gadgets are allowed to be used in class."
Jennifer Kabbany is associate editor of The College Fix.
Click HERE to LIKE The College Fix on Facebook – get compelling college news updates / Follow Us on Twitter.
WATCH THE VIDEO (provided to The College Fix by Kyle Brooks)

University of Wisconsin-Whitewater – Guest Lecture – Feb. 25 from The College Fix on Vimeo.