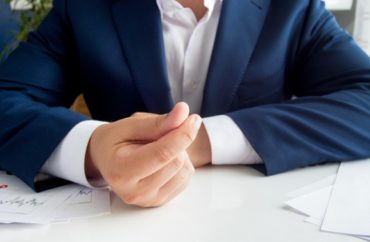 No prior notice before movers start packing up their stuff
If you were tempted to feel sympathy for the plight of higher education during the COVID-19 pandemic, this will help you resist temptation.
Some universities are not only packing up students' belongings without telling them first, but demanding that students pay them to get their own stuff back following short-notice evictions that were portrayed as temporary, Inside Higher Ed reports.
University of Virginia students will have to pay $65-100 if they want to retrieve their own belongings from a storage site before the state's June 10 stay-at-home order expires. Those who can't pick them up physically because of other government restrictions on their movement will also be charged shipping:
Several students, including [recent Student Council president Ellie] Brasacchio, who does not live in one of the affected residence halls, attempted to move out weeks ago, but the office of housing and residential life had changed locks and access codes to the buildings, she said.
George Washington University led students to think they were coming back to campus in early April, leading many to leave belongings behind, student Amelia Larkin said. Then the private university pulled the rug out from under them, saying online instruction would continue the rest of the academic year and they shouldn't come back:
George Washington later told students in an email that private moving companies would pack up and store their belongings. "Non-essential" items will be stored in a facility until the fall semester, and if students want to retrieve belongings before then, they "may have options to pay" to have them shipped to them, the university said in a message to students on April 6. …

Larkin said she left belongings in her dorm at George Washington that she will need for the foreseeable future — textbooks for a spring class, professional attire for a summer job, an iPad and a custom-made bicycle she uses as a nationally ranked triathlete.
Assistant Dean of Students Seth Weinshel said GWU plans to mail academic materials, "high-value items" and, in Inside Higher Ed's paraphrase, "needed" medications to students.
MORE: Law prof warns COVID-related dorm evictions likely to spur class action suits
Universities have often left students in the dark before taking action.
Virginia Commonwealth University students learned from a moving company employee's Facebook video that the taxpayer-funded institution had lied to them about being able to retrieve their stuff. VCU responded that students' belongings were packed up without notifying them, but not "moved."
@VCU i want an answer as to why y'all are literally stealing my stuff right now pic.twitter.com/yYEcgGdEx9

— 🪐 (@leahhtyrrell) March 26, 2020
Rutgers University told Inside Higher Ed that the taxpayer-funded institution was "accommodating students who cannot come to campus by storing their belongings for future retrieval."
Unfortunately, Rutgers' residence life office never shared this offer with parent António Guia and his daughter, despite the San Diego residents asking "several times about possible alternatives to having to move stuff on their own," including temporary storage.
Instead, Guia's daughter had to ask her roommate – who was also moving out in a Rutgers-ordered three-hour limit – to put together and move out her stuff as well.
Universities claim hardship from COVID-19, saying they need to use residence halls as potential medical overflow from their university hospitals. They have no excuse, however, for not telling students first.
MORE: VCU will not refund in-person tuition for online instruction
IMAGE: kryzhov/Shutterstock
Like The College Fix on Facebook / Follow us on Twitter