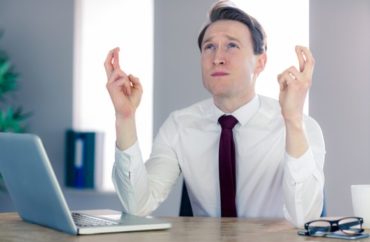 'Force majeure' provisions probably don't authorize these specific evictions
Colleges that have been evicting students from housing to deal with a theoretical coronavirus outbreak on campus had better hope their contracts cover the surprise removal.
A law professor at George Washington University, which promised to fine and punish students who stay in the dorms over spring break without preapproval, warns that the moves could spur class-action lawsuits from students.
John Banzhaf, who has decades of experience in public health law, writes in a new analysis that litigation is most likely from students who cannot make an easy transition to learning online from another residence, such as low-income, minority and international students.
Because of the sudden evictions, students "are being denied convenient on-campus housing for which they have already paid, as well as – in many cases – meals to which they are also entitled under a related college pre-paid meal plan," he writes.
Colleges can be held liable for "the damages which students have suffered and will suffer as a result" through college-wide class-action lawsuits:
Those upset and therefore most likely to be willing to sue include many poor and minority students for whom the costs would be prohibitive, students from other countries who can't return home because they might not be able to return to the U.S., students in whose homes grandparents and other elderly or sickly persons at high risk reside, students whose homes do not have the high-bandwidth WiFi often needed to participate in on-line classes and to do necessary research, students with major disabilities, students who have employment upon which they rely in the vicinity of the college, and many others.
Many universities have evicted students from dorms
They're being denied convenient housing for which they have already paid
So class action law suits by students are likely
Public Interest Law Professor John Banzhaf
George Washington University Law Schoolhttps://t.co/UxQmxUuCd6 pic.twitter.com/lplwSDxu4n

— John Banzhaf (@ProfBanzhaf) March 16, 2020
Colleges whose dorm contracts don't expressly authorize them to "arbitrarily evict students prematurely in a situation such as this" may have to deal with state and local laws that "establish time limits, require hearings and/or specific eviction proceedings," Banzhaf writes.
Those with better legal defenses at this point include Pepperdine University, whose contract authorizes a "temporary suspension" in the event of an "exigency," and Stanford University, whose "force majeure" contract provision expressly includes pandemics, he says. Most force majeure provisions rely on conditions that "make dormitory buildings clearly uninhabitable," such as a hurricane, which is not the case with the coronavirus outbreak.
Even so, colleges are likely to face unsympathetic juries, who will contrast the "serious disruption" to students' lives with the "huge endowments" and six-figure salaries of administrators and professors, the law professor argues.
Banzhaf goes into greater detail for legal nerds and university lawyers. Read his full analysis.
MORE: Banzhaf says Christians denied law faculty jobs may have a legal case
IMAGE: wavebreakmedia/Shutterstock
Like The College Fix on Facebook / Follow us on Twitter