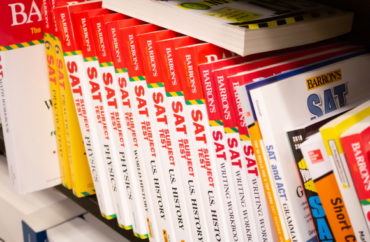 More than 1,900 colleges and universities have now gone test optional ahead of an expected U.S. Supreme Court ruling on the constitutionality of affirmative action admissions policies, according to a national survey released Wednesday.
Test optional means administrators do not require applicants submit either an SAT or ACT score.
"That all-time-high figure represents 83% of U.S. four-year schools" — more than eight out of 10 schools, the group FairTest reported.
Many Supreme Court observers have said they believe a conservative majority of justices will issue a ruling against the practice; that decision is expected to be handed down later this month.
Since black and Hispanic students do not perform as well as white and Asian students on the SAT and ACT, some argue higher education leaders have discontinued the use of the standardized exam scores in admissions decisions to sidestep using meritocratic benchmarks.
"If the Supreme Court bars affirmative action, we expect that very few schools will continue to require the ACT or SAT. And it is likely that many more graduate programs will eliminate requirements for exams such as the GRE, GMAT, LSAT and GMAT," FairTest Executive Director Harry Feder said in the news release.
FairTest is critical of the SAT and ACT, arguing such exams are biased and disadvantage women, low-income students and minorities. The group works to advance the "test optional movement," its website states.
The group's survey shows the movement has skyrocketed in recent years, growing by 1,000 institutions in the last two-plus years:
1,075 ACT/SAT-optional schools pre-pandemic (as of March 15, 2020)
1,700 schools did not require ACT/SAT scores for fall 2020
1,775 schools did not require ACT/SAT scores for fall 2021
1,825 schools did not require ACT/SAT scores for fall 2022
1,904 schools do not require ACT/SAT scores for fall 2023
Some schools have bucked the trend, however. For example, last year the Massachusetts Institute of Technology decided to reinstate mandatory submission of standardized tests for admissions.
"Our research shows standardized tests help us better assess the academic preparedness of all applicants, and also help us identify socioeconomically disadvantaged students who lack access to advanced coursework or other enrichment opportunities that would otherwise demonstrate their readiness for MIT," the dean of admissions said at the time.
MORE: Florida first state to accept Classic Learning Test as alternative to SAT, ACT
IMAGE: The Photo Studio / Shutterstock
Like The College Fix on Facebook / Follow us on Twitter