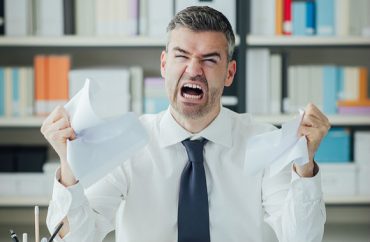 Technology could help strapped departments sort through a mountain of applications
Using AI in sorting admissions is an idea whose time has almost come, though few schools want to go first. Using AI to sort and reject, however, is different from using AI in the information part of the admissions process, which many schools are actively trying out.
For instance, George Fox University is a private Christian college with multiple campuses in Oregon and over 4,000 students. It plans to add AI functions soon.
"We will be launching a chatbot for admissions in the fall that will utilize AI. I don't believe we've used AI in admission in any other manner previously," George Fox Director of Communications Rob Felton told The College Fix in an email.
When asked if this chatbot would help inform prospective students and not sort their applications, Felton answered, "Yes, that is correct."
Universities are using AI to help with admissions, for two reasons.
First, many admissions departments are facing cuts, as a recent fall in undergrads has denied schools an important revenue source.
Second, some schools have tried out AI in admissions and seen good results.
When Georgia State pounced
Georgia State University bragged on its website that it was a pioneer in using AI to reduce no-shows to college.
"As many as 20 percent of the students from urban school districts who graduate from high school, successfully get admitted to college and confirm their intent to enroll never end up attending any post-secondary institution," Georgia State said.
An AI chatbot called "Pounce" changed that.
"In 2016, during the first summer of implementation," the website reported, "Pounce delivered more than 200,000 answers to questions asked by incoming freshmen, and the university reduced summer melt by 22 percent.
"This translated into an additional 324 students sitting in their seats for the first day of classes at Georgia State rather than sitting out the college experience."
Sorting mountains of applications
That's still a long way from using AI to sort admissions, and many observers are predicting that is a ways off.
But the pressures to do so are mounting and the case against it may not be robust enough to stand up to budget pressures.
Total applications submitting to colleges through the Common Applications app were up 10 percent this year, to 5.58 million applications, Inside Higher Ed reported.
That is leaving admissions workers with an even bigger electronic stack of paperwork to sort through than usual. How do administrators discern between thousands and thousands of applicants?
Alex Terry of Conversica, a company producing AI business solutions, controversially told USA Today, "You would be naïve to think they're not using some algorithmic approach today."
Machine learning models can examine college applicant data, learn, and predict student college commitment with some accuracy. A study published in the peer-reviewed journal Data found that some of these predictive models had an extremely high accuracy rate of about 80 percent, on limited date of only about 11,000 students.
The more inputs, the more machines learn, so these models will likely only get better with more data provided and will be of even more use in the future.
Humans out of the loop
Still, there are many objections to overcome before AI becomes widely used in vetting college applications.
Tristan Greene, writing for The Next Web, raised a few of those objections. For instance, he called AI sorting of video admissions "snake oil for a new era," particularly for companies marketing what is called "predictive AI" married with "emotional recognition."
In words that will likely be utilized by admissions departments pushing back against AI sorting solutions, he wrote, "Any time predictive AI or emotion recognition is used in a situation where humans could be adversely affected or groups of humans could be disproportionately affected, it's impossible to implement and use ethically."
AI sorting systems, Greene argued, "are meant to pass the buck." In the fine print, "companies that build them use…'human in the loop' jargon to make it seem like these are 'tools' to be used in order to aid humans in doing their jobs."
When AI systems are used in the place of humans doing those jobs, it may simply mean that the people who are building the algorithm are those in control of who gets into college.
MORE: Doctoral programs across U.S. undergo much-needed halt in admissions
IMAGE: stokkete-shutterstock
Like The College Fix on Facebook / Follow us on Twitter