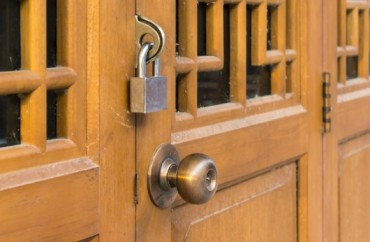 'There are too many graduate programs in fields where there are no jobs'
The higher education bubble won't pop. In reality, it's deflating, slowly seeping air.
Smaller colleges are going bankrupt. Others are issuing massive layoffs. Some have revamped their curriculums with a STEM focus to attract more students.
All that was happening before COVID, but the pandemic quickened the pace, and also ushered in a new paradigm that taught young people college can be done virtually, and cheaper.
Underscoring that, COVID has infected another aspect of higher education: Ph.D. programs.
The Wall Street Journal reported in late December that "more than 140 doctoral programs across dozens of schools are saying they won't admit new students for fall 2021."
"While a public-health crisis sparked the admissions pause, administrators say it also provides a window for some much-needed reflection. Department chairs are now revamping curricula, trying to shorten the time it takes to earn degrees and making sure coursework prepares students for careers both inside and outside academia," the Journal reported.
But the pause highlights a bigger issue — does America need so many Ph.D.?
The answer is no, according to James Piereson and Naomi Schaefer Riley in a Feb. 5 op-ed in The Wall Street Journal.
"This 'pause' should have happened decades ago. There are too many graduate programs in fields where there are no jobs," write the two scholars. Piereson is a senior fellow at the Manhattan Institute and Riley is a resident fellow at the American Enterprise Institute.
"People who earn doctorates in the social sciences and the humanities have few job options outside academia. They can look for work in government, journalism or nonprofits, but they could have done that without spending six or eight years earning an advanced degree," the scholars argued.
Noah Smith, a Bloomberg opinion columnist and former assistant professor of finance at Stony Brook University, argued much the same thing in a Jan. 4 column.
"The overproduction of Ph.D.s has been an issue for years in the U.S., which has a higher rate of doctorate holders than almost any other rich country," Smith wrote in his piece.
"But the problem starts when the Ph.D. students collect their degrees and go out into the world. The academic jobs they're accustomed to pursuing have been drying up."
Smith argued that while Ph.D.s. in STEM fields still have merit, humanities and social science Ph.D.s don't, "so the production of Ph.D.s in these fields simply needs to be reduced to a level in line with new economic realities."
MORE: More than half of humanities PhDs go right back to college to teach
MORE: Tales of a Conservative PhD candidate: A Top Ten List
IMAGE: Shutterstock
Like The College Fix on Facebook / Follow us on Twitter