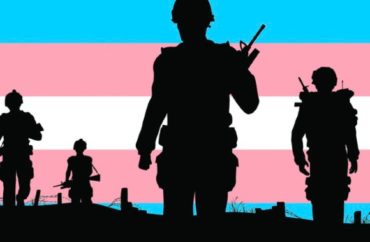 Will support students who want taxpayer-funded gender surgeries
The United States Air Force Academy has announced a new "Transgender Working Group" in response to President Joe Biden's reversal of President Donald Trump's ban on transgender troops.
"We're committed to supporting transgender Airmen and cadets," Joseph Looney, the chief diversity, equity and inclusion officer for the nation's Air Force officer training university said in a recent news release.
"We need to create inclusive command climates, where all Airmen and Guardians can bring their whole selves to work, feel valued and fully contribute to the mission," Looney said in the university's announcement. "I hope the working group provides a smooth policy transition and that we work ourselves out of a job when this policy is simply adapted into our existing  culture of dignity and respect."
The Academy will work with cadets who want to identify as the other gender.
Academy kicks off Transgender Working Group, hopes to achieve a smooth rollout of new @WhiteHouse
and @DeptofDefense policy.

More here: https://t.co/hUiAATbtdR pic.twitter.com/k9CAtI079Z

— U.S. Air Force Academy (@AF_Academy) May 19, 2021
"It is my conviction as Commander in Chief of the Armed Forces that gender identity should not be a bar to military service," Biden's January 25 executive order said.
"[I]t shall be the policy of the United States to ensure that all transgender individuals who wish to serve in the United States military and can meet the appropriate standards shall be able to do so openly and free from discrimination," Biden said, restoring the policies put in place by President Obama.
Trump's presidential memoranda had been praised by social conservative groups at the time, including by Tony Perkins of the Family Research Council.
President Trump "recognizes that the last thing we should be doing is diverting tax payer dollars from mission-critical training to funding for controversial gender reassignment surgeries and transgender sensitivity training for service members," Perkins, a Marine veteran, said in 2018.
MORE: Posh La Jolla school teaches first graders that gender is a choice
IMAGE: United States Air Force Academy/Twitter
Like The College Fix on Facebook / Follow us on Twitter