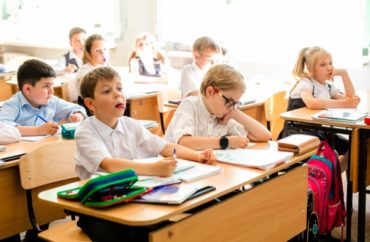 The posh, private La Jolla Country Day school recently taught some of its elementary school students that gender is fluid and a choice.
KUSI reports that first-graders at the coastal San Diego school, which charges $30,000 a year for its elementary school students, were read the book, "It feels good to be yourself" and then discussed it.
"None of the parents were notified of this curriculum ahead of time," KUSI reports. "A short excerpt from the book reads, 'Some people are boys. Some people are girls. Some people are both, neither, or somewhere in between.'"
The head of La Jolla Country Day's Lower School told KUSI that the focus of the lesson was connected to the concept of dignity.
"During the lesson, they discuss 'acceptance of identity' as an aspect of our Dignity model. Students are also provided time to talk about what this means to them," the principal told the news agency.
La Jolla Country Day is the same school that, last fall, told a high school student to remove their "offensive" Make America Great Again hat.
MORE: Posh Maryland private academy to hold blacks-only social justice event
IMAGE: Lena Ray / Shutterstock
Like The College Fix on Facebook / Follow us on Twitter