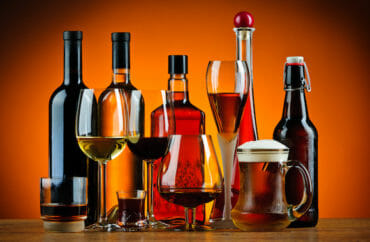 Administration taking steps to curb alcohol abuse among students
A recent campus climate survey conducted by Tulane University found that one in four Tulane students claim to have been victims of sexual assault during their time at school, with the overwhelming majority of that group saying they had used either drugs or alcohol prior to the incident.
In response, campus officials are implementing measures to discourage students from abusing alcohol, with a campus official telling The College Fix that the survey results have given "new urgency to addressing this issue."
The survey, "Wave of Change," was conducted last year and released at the end of January. Nearly half of the student body participated.
Survey results revealed that nearly 25 percent of students stated they had experienced sexual assault while a student at Tulane, with 15 percent stating specifically that they had been victims of rape.
Two-fifths of the respondents who said they had been victims of sexual assault were women, according to survey results.
Seventy-one percent of respondents stated that they "had been using alcohol" prior to their sexual assault; a further 1.7 percent stated they had been using drugs. 9.2 percent responded that they had been using "both alcohol or drugs" prior to the assault. The total amounting to 82 percent.
Nearly 60 percent of perpetrators, meanwhile, had been using alcohol prior to their assault, according to the respondents who claimed they had been victimized.
Reached by email, Tulane Student Affairs Vice President Dusty Porter told The College Fix that the results had given "new urgency to addressing this issue" of alcohol abuse on campus.
"To be clear, the only person responsible for sexual assault is the perpetrator," Porter told The Fix. "However, alcohol is often the tool used by perpetrators to incapacitate their victims and undercut survivors' credibility as witnesses. For this reason… we at Tulane are continually working, through extensive education and programming, to prevent alcohol abuse."
Some specific initiatives that Tulane will undertake, according to Porter, include "sponsoring alcohol-free social events, greater enforcement of underage drinking laws, health support services, [and] sober monitoring training."
Sober monitors are required for any student organization event where alcohol will be present, according to Tulane's student health website. The site describes sober monitor training as helping "students make sound choices when faced with difficult decisions about alcohol use."
Asked whether Tulane was taking any additional steps as a result of the campus climate survey, Porter replied: "If every student in America quit drinking, sexual assault would still be a major problem on college campuses. New approaches to address alcohol abuse were underway prior to the release of this survey."
The College Fix also reached out to representatives from the Office for Gender and Sexual Diversity, the Office of the President, and the Sexual Violence Prevention and Education Coalition. None of these offices responded.
Campus sexual assault first came under nationwide scrutiny after a 2007 Justice Department report found that one in five women were raped during their time at college. That survey has been criticized as scientifically unreliable and misleading.
But since then, many universities have conducted similar campus climate surveys, almost always uncovering high levels of rape and sexual assault. A 2015 Columbia University survey found that nearly one quarter of undergraduate women had experienced sexual assault or rape.
Nearly two thirds of women in this survey reported being incapacitated by alcohol. An Association of American Universities survey, conducted in 2014, found that "nonconsensual sexual contact involving drugs and alcohol constitute a significant percentage of the incidents."
MORE: Federal Policies 'Censor' Colleges From Talking About Alcohol Role In Rape
MORE: Judge overrules university that said drinking any alcohol negates sexual consent
IMAGE: Christian Draghici / Shutterstock.com
Like The College Fix on Facebook / Follow us on Twitter