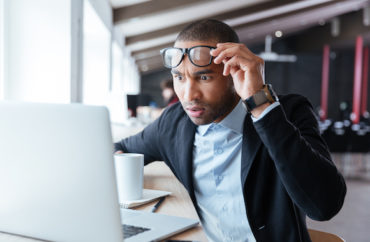 'We fully support the actions of the protesters'
The student newspaper at North Carolina State University came out in favor of criminal vandalism this week, publicly applauding the destruction of an on-campus statue at the University of North Carolina-Chapel Hill and stating that the protesters who destroyed it were vested with "authority to shape their own campus environment."
"We at Technician stand with the students at UNC-CH and support their decision to take matters into their own hands with the destruction of Silent Sam," the editorial board of The Technician wrote on Thursday.
A mob of protesters earlier this week forcibly toppled "Silent Sam," a statue of a Confederate soldier on UNC-Chapel Hill's campus. Video of the event shows the crowd, which included professors, pulling the statue over and then stomping on it and covering it with dirt while shrieking and screaming.
The editorial board of The Technician said that it was "unfortunate that the removal of the Silent Sam statue came to the destruction of public property." However, the paper wrote, "as all legal recourse had been pursued, and UNC students' authority to shape their own campus environment had been undermined by the state and the university, we support the risk taken by these individuals, in full knowledge of the legal repercussions they may face."
The destruction of the statue "is important to us not only because they are students at a fellow UNC System school, but also because all campuses are harmed by the defense of monuments which glorify the oppression of any members of our community," the board added.
"[W]e fully support the actions of the protesters," the editorial declares.
The administration at UNC-Chapel Hill has vowed to prosecute the individuals who vandalized the statue. "We do not support lawlessness, and we will use the full breadth of state and University processes to hold those responsible accountable for their actions," the university said in a statement.
Read The Technician's editorial here.
MORE: Student newspaper includes no-whites-allowed opinion section
Like The College Fix on Facebook / Follow us on Twitter