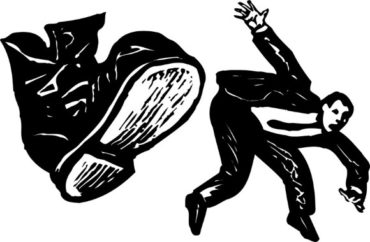 Banned if the Southern Poverty Law Center doesn't like you
As of last month, you can donate to the Foundation for Individual Rights in Education through your Amazon Alexa-enabled speaker.
But you can no longer use another Amazon feature to direct a portion of your Amazon spending to another nonprofit that advocates and litigates for campus free speech.
The Alliance Defending Freedom said Thursday that Amazon has terminated its participation in the AmazonSmile program because of its disputed listing by the Southern Poverty Law Center.
It's designated as a "hate group" and "extremist group" for its "anti-LGBT" ideology, according to the center. The alliance's mission includes religious-liberty advocacy and litigation in addition to its work defending mostly conservative and libertarian student speech on public campuses.
In a letter to an AmazonSmile charity-support email address dated Thursday, the alliance's president demanded an audience with Amazon officials to discuss the continued inclusion of "legitimate, well-respected, faith-based organizations" like the alliance in AmazonSmile.
What a way to celebrate #NationalDayofPrayer. @Amazon relies on discredited @SPLCCenter to banish ADF from Smile program https://t.co/9cul9Xxwte

— AllianceDefends (@AllianceDefends) May 3, 2018
The center's mission now is to "completely destroy" groups whose views it considers beyond the pale, Michael Farris wrote, quoting an SPLC fellow's 2007 talk at a hate-crimes conference:
The group has been discredited by investigative journalists and charity watchdogs as a "direct mail scam" that has seen its leaders amass enormous fortunes. It is no surprise that the United States Department of Defense and the Federal Bureau of Investigation have severed ties with the SPLC. …

If you are going to rely on a discredited partisan organization like the SPLC to determine who is eligible to participate in AmazonSmile, you should disclose that in your policy and to your customers. Millions of Americans share our beliefs and thousands of Christian, Jewish, and Muslim religious organizations subscribe to them as well.
The alliance's Sarah Kramer wrote Thursday the group learned about the secret booting from "many calls, emails, and Facebook messages" received in the past couple weeks.
Contrary to "propaganda machine" run by SPLC, the alliance is "well respected in the legal profession," with seven wins in seven years at the Supreme Court, including last year's 7-2 ruling in favor of a church-run preschool that faced state discrimination.
Its letter to the Amazon charity address also brags about its success on campus, noting its "nearly 400 victories securing campus free expression and academic freedom" at public colleges and universities.
.@LanghoferTyson teaching students the tactics they need to defend their right to free speech on campuses across America! Thanks for joining us at the @YALiberty San Fran summit. #MakeLibertyWin @AllianceDefends @SearsBecca pic.twitter.com/ccBXy3uOQn

— Cliff Maloney Jr. (@LibertyCliff) April 29, 2018
The alliance is not the only religious-advocacy group to get the boot from Amazon.
The St. Benedict Center in Minnesota, which runs Catholicism.org, posted an email response from AmazonSmile last week explaining why the St. Benedict Center is not "currently eligible" to participate.
The same customer-support agent that responded to the alliance – "Moses" – told Brother André Marie that it relies on SPLC "to determine which charities are in certain ineligible categories," and that includes St. Benedict.
"[T]o partner with the SPLC is to take a side in the culture wars: it is to take the wrong side," Marie told readers. "Decide, consumer who reads this, whether you want to continue patronizing Amazon.com."
According to Church Militant, which spoke to Marie, the SPLC claims his organization is a hate group because it opposes "divorce, abortion, birth control, pornography, sodomy and public education." It also claims the group is anti-Semitic, which Marie said is "preposterous and is easily met by the multiple Jews who have interacted with us and who simply don't believe it."
Read the alliance's letter and blog post, Catholicism.org post and Church Militant post.
IMAGE: Shutterstock
Like The College Fix on Facebook / Follow us on Twitter