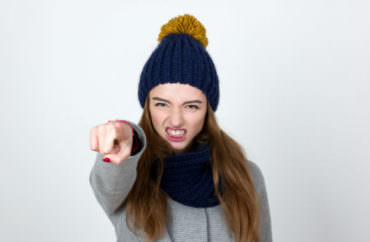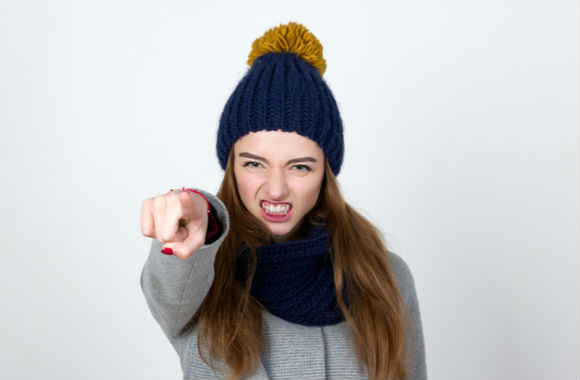 UPDATED
'It's creating a culture on campus that it's okay to re-write history'
If a man and a woman are both drunk and they have sex, the man is the rapist if the woman decides he is at some point, regardless of how she felt in the moment.
This is what American University taught students in a required sexual consent module last year, according to Red Alert Politics, which obtained screenshots of the training.
The module "asks students personal behavioral questions like how many sexual partners they've had and how often they drink," according to Red Alert, which says the program is called "Campus Clarity: Think About It."
That appears to refer to CampusClarity (since acquired by training provider EverFi), whose invasive questions were pulled from mandatory student training by Clemson University in 2014 after they drew outside scrutiny.
MORE: Public university says physically disabled students can't consent
Former AU student Sydney Jacobs said she was threatened with academic probation if she didn't complete the training a year ago, and when she did, the module called her a "N00B" (gamer slang for "newbie") because her answers were wrong:
"I was shocked," said Jacobs. "The program explicitly says they're both too drunk to give consent but then says the man coerced the woman into a dangerous situation. The hypothetical specifically says neither gave consent but then says the woman can take certain steps towards legal options. It concludes the man likely committed sexual assault." …

"Ultimately my problem with the whole thing is it's creating a culture on campus that it's okay to re-write history and rescind your consent when you're not happy with the outcome. People are scared to hook up without facing repercussions that aren't warranted."
Jacobs is further incensed because the same training is used at public universities including the University of Florida and Kansas State University, meaning taxpayers are funding the message that "it is okay to rescind consent and then [the] man is always at fault."
MORE: Clemson stops making students tell CampusClarity about sex lives
American Univ. required training "material teaches that women can change their mind about consent the day after an encounter… to re-write history and accuse sexual partners of inappropriate behavior despite receiving consent." #TitleIX #DueProcess
https://t.co/1zUFYNT4cV

— Marybeth Sydor (@Mbsydor) May 2, 2018
CampusClarity owner EverFi admitted to The College Fix in 2014 that some of the statistics in its sexual consent training were questionable.
It relied on a survey that that included attempted and completed "forced kissing" as sexual assault and identified every admission of drunk sex as rape, even though consent is only negated by incapacitation, a much higher threshold. (In a due-process lawsuit against Ohio State University, recently validated by a federal judge, the university's own pharmacology professor said even a "blackout" state doesn't in and of itself negate consent.)
EverFi's "impact report" for the University of Oregon in 2013-2014 disclosed that it was lumping together "yes" and "not sure" answers to boost the numbers in response to a survey question on whether "someone pressured me into a sexual experience without my explicit consent."
Mark Story, director of strategic communications at American University, disputed the claims about American's training in an email to The Fix May 4.
He said the university started using an unidentified "much more evidence-based online training program" at the start of the spring semester, and stopped using CampusClarity.
"I am not aware of ANY material in the old system that states that consent can be withdrawn at any point except during an encounter," Story said: "In our online and offline programs for incoming students, consent is a critical component. We are very clear that consent what consent is and when it can be withdrawn."
CLARIFICATION: An American University spokesperson told The Fix May 4 that the university started using a different training program this spring semester. He disputed that the old training told students they can revoke consent to sex after the fact. His comments have been added.
MORE: EverFi admits its stats are questionable
MORE: Title IX industry braces for a revenue plunge under Trump
MORE: Pharmacologist: Even 'blackout' state doesn't negate sexual consent
IMAGE: Kristiana Gankevych/Shutterstock
Like The College Fix on Facebook / Follow us on Twitter