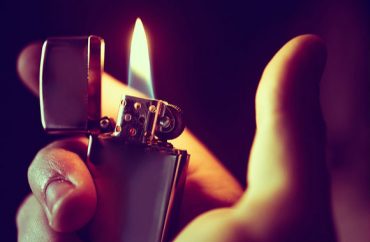 Accompanied by some shouts of "F*** white America," a group of American University students torched American flags as the election of Donald Trump continues to cause paroxysms of rage at campuses nationwide.
"This is a representation of America! We are going down in flames!" one student yelled as she lit a flag aflame.
According to the Washington Post, some counter-protesters challenged the activists by shouting "USA! USA!" but were screamed at "with mocking profanity" in response.
This is just one of many campus incidents across the country as anti-Trump students strain to control their emotions.
Camille Lepre, a spokeswoman from American University, issued a written statement Wednesday evening: "About 200 students convened this afternoon in a protest to express their reactions to the presidential election outcome. The university supported the free expression of views on all sides of the political spectrum. The expressions were at times heated, but peaceful and safe. The university does not condone the burning of the American flag, even though the act is protected speech." …

Lindsay Petelinkar, a sophomore from Pennsylvania, said she was "extremely shocked" by the scene. She supported Trump's opponent Hillary Clinton, as did most people she knows — "it's a liberal campus," she said — but she couldn't believe people were burning the nation's symbols.

MORE: College newspapers, students freak out over Trump election victory

"I was definitely uncomfortable, just — more in shock than anything, that a fellow student at my university would be willing to burn our nation's flags and be happy about it and say this is a revolution, this is going to change everything," she said. …

It was the first large gathering since the election, she said. In the early-morning hours Wednesday, people were sitting on the grass on campus in small groups or alone, talking on phones, crying, with their families.
People are burning flags at American University. This is real. This is a protest. We will not be silenced. Fight the injustice of Trump.

— Sarah Dube (@Sarah_Dube_) November 9, 2016
Flag burning at American University. Wow. pic.twitter.com/V0NZsfNMyz

— Maddy (@madelineele) November 9, 2016
MORE: U. Michigan professor postpones exam due to 'serious stress' over election results
MORE: Cornell students hold 'Cry In' over Trump victory
Like The College Fix on Facebook / Follow us on Twitter
IMAGE: Shutterstock