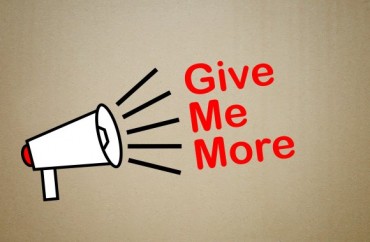 A contingent of irate students disrupted the Duke University Divinity School "State of the School" address on Wednesday to deliver what they consider the "real" state of affairs at the School.
The group — the LGBTQIA+ Duke Divinity Students and Allies — complained about how those "with marginalized sexual orientations and gender identities" are treated, and issued a set of 15 demands in response.
If the demands are not met, The Chronicle reports, the group threatened "further, non-violent, direct action."
During the disruption, students griped about the "misrepresentation of queer and trans students and students of color," saying the university is "quick to publicize its diversity" in communications, but "minimizes marginalized voices" in real life.
"The administration likes to make us feel like our voices and opinions are being considered, only to reject our pleas last minute using red-tape reasoning," said Divinity School student Madeline Reyes.
Queer & trans students of @DukeDivinity at @DukeU & their allies disrupted State of School address this AM & presented demands for increased resources & support for LGBTQIA+ community.

"We make an integral part of this community, and yet our needs remain deliberately unheard." pic.twitter.com/757TuxPYDn

— anastasia kārkliņa (@mzfayya) February 28, 2018
The protesters pointed to the example of a petition to create a queer theology course, which was ultimately rejected by the school. Reyes also noted that the Divinity School had failed to make any concerted effort to hire new faculty of color after many such faculty left the school in the past year.

The 15 demands were divided into three categories—"immediate," to be met by the end of the semester; "short-term," to be met by Fall 2018; and "long-term," to be met by Spring 2019.

Immediate demands include mandatory gender and sexuality training for staff and faculty and access to LGBTQIA+ resources. The five short-term demands include a class on queer theology and establishing a number of scholarships for queer or trans students. All four long-terms demands involve hiring faculty and staff who are either trans, queer or can provide LGBTQIA+ resources. …

[Divinity School Dean Elaine] Heath also asked the community to shift from "mirroring the polarization of society" to achieve "discernment and creativity, together." She pointed to the Divinity School's work with Sacred Worth, the school's LGBTQIA+ student group, including designating a room for the organization and inviting members of the group to give a presentation to the faculty.
Reyes reacted angrily to Heath's statement saying the dean "is using the language of the 'white moderate' Dr. [Martin Luther King Jr.] warned us about in his 'Letters from a Birmingham Jail.'"
Invoking a rather … interesting definition of "assault," Reyes added "Civil discourse has not worked, nor is it our job to engage in such discourse with those who have done violence to us."
Other LGBTQIA+ Duke Divinity Students and Allies demands include:
–Mandatory gender and sexuality training for staff and faculty
–Queer Theology class taught during the Fall 2018 semester
–Queer affirming spiritual formation leaders and spiritual formation retreats
–1 yearly full tuition, need-based scholarship for a queer or trans MTS student, prioritizing queer and trans femme students of color
–The beginning of the hiring process to appoint a black trans woman or gender non-conforming theologian
Read the full list of demands:
Divinity School LGBTQIA+ Demands by thedukechronicle on Scribd
Read the full Chronicle article.
MORE: New Duke think tank focused on 'sexism, homophobia, gender bias'
MORE: Duke offers scholarship that excludes heterosexual students
IMAGE: Shutterstock.com
Like The College Fix on Facebook / Follow us on Twitter