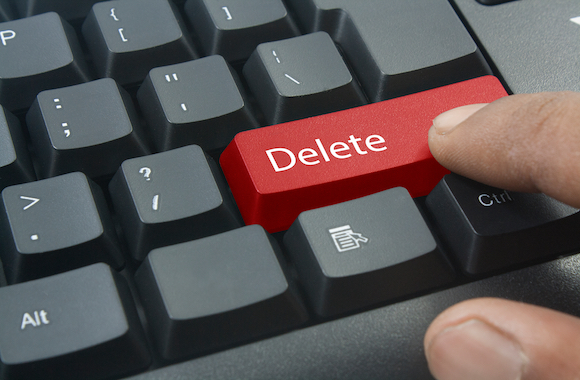 School no longer featured in website name, though site is still 'based out of' university
A website that allows people to anonymously accuse others of sexual assault with no evidence or corroboration has dropped a reference to a university in its title after a College Fix report on the page.
The website "Make Them Scared" dropped the reference to the University of Washington that was previously in the site's name. The page had originally been called "Make Them Scared UW."
A screenshot of the site taken by The College Fix shows the website in its original form, with the site's name referring to the University of Washington: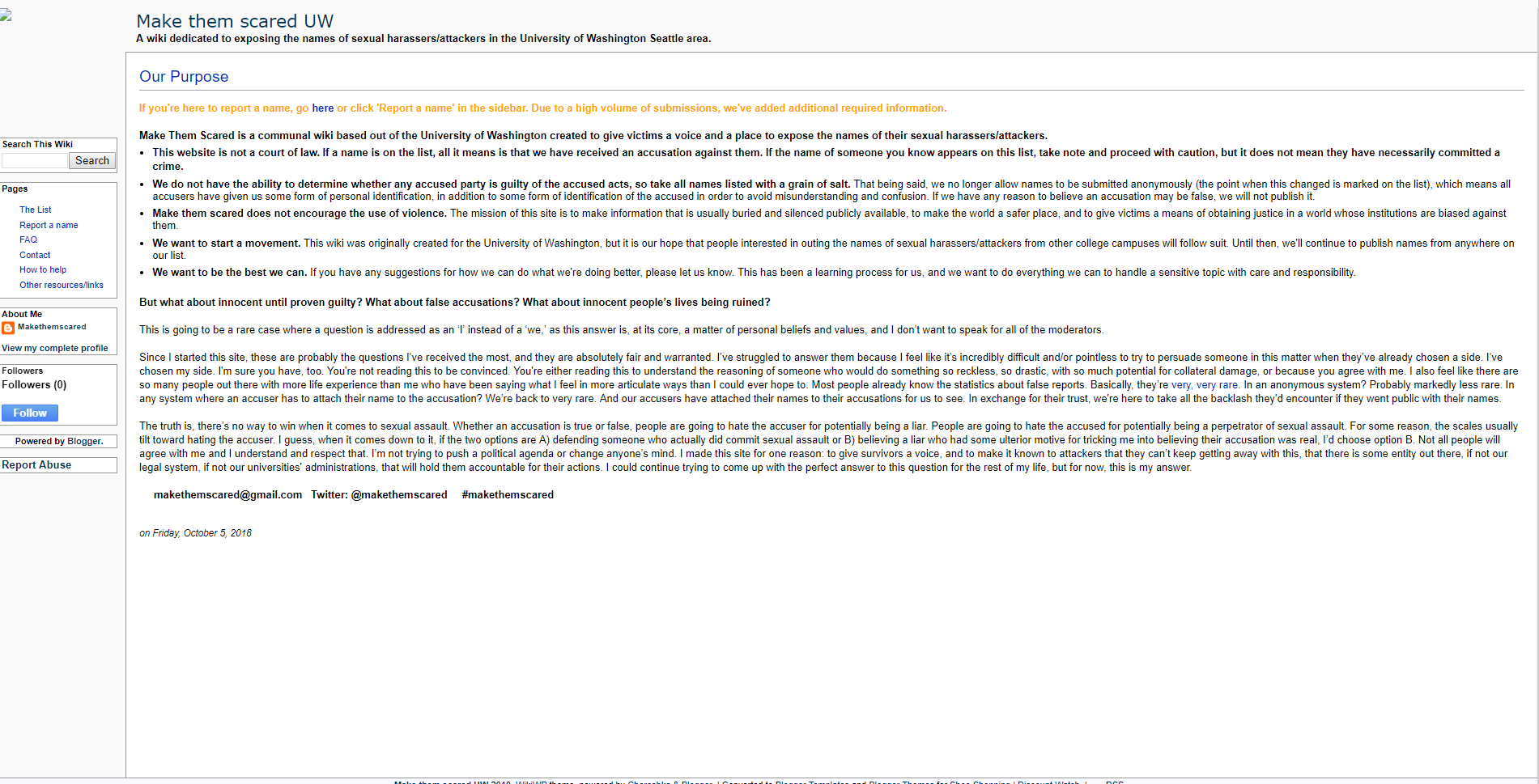 By Monday morning the "UW" had been dropped from the site's name: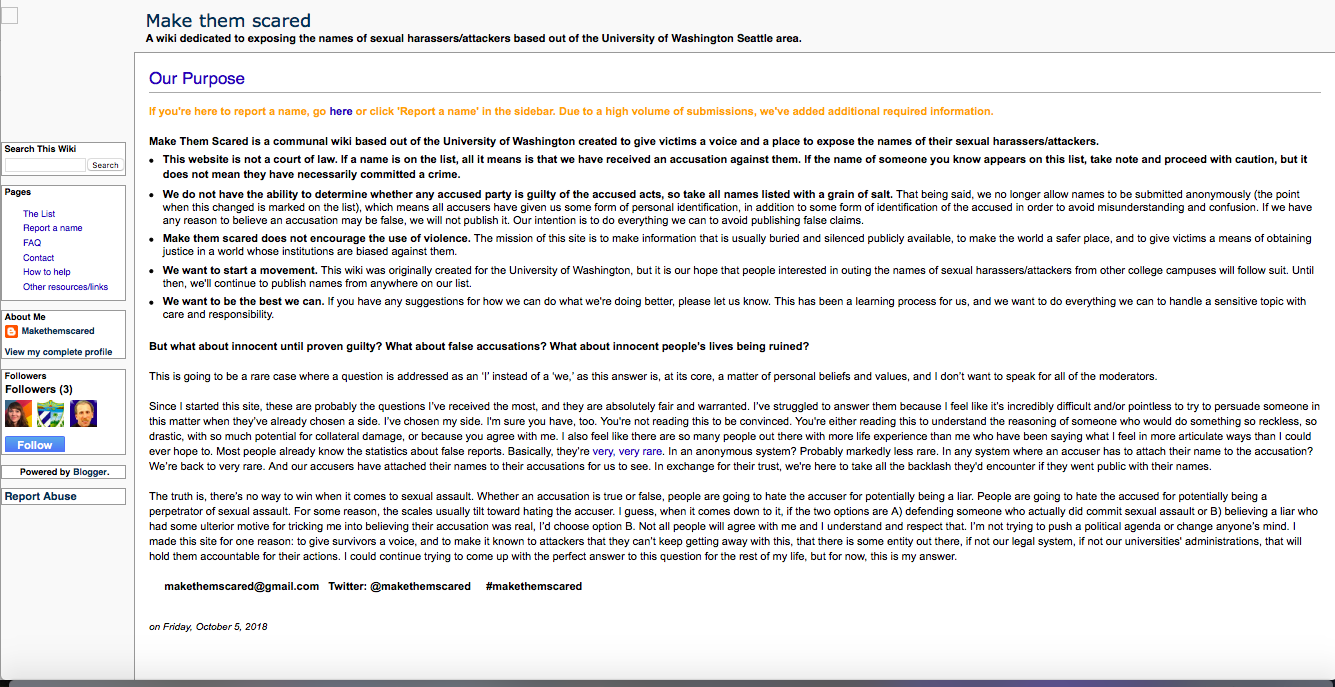 The site still states that it is "a communal wiki based out of the University of Washington."
The creators of the site refused to respond to The College Fix as part of The Fix's original report. A spokesman for the University of Washington told The Fix that the contents of the website were "very concerning."
Following media attention from The Fix and other outlets, the editorial board of the university's student newspaper The Daily UW wrote that the list "completely circumvents due process and trivializes the seriousness with which accusations ought to be received. It ends up lending more credit to the argument that even truthful accusations should be viewed with suspicion and as part of a vengeful agenda, not one that seeks justice."
The editorial board blamed the website's creation in part on "the justice system," which they accused of being "ineffective and tedious." Those alleged shortcomings led the site to be created, according to the board.
Read The Daily UW's editorial here.
MORE: Website posts uncorroborated sexual assault claims against male students
IMAGE: hafizi / Shutterstock.com
Like The College Fix on Facebook / Follow us on Twitter