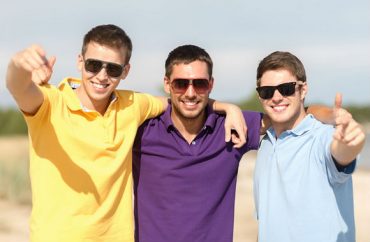 A bizarro reading of 'freedom of association' by Drew Faust
Harvard President Drew Faust is starting to rethink the wisdom of imposing sanctions on students who belong to single-sex organizations such as final clubs, widely decried as an attack on students' freedom of association.
Her move was recently described as an "administrative power grab" by the Foundation for Individual Rights in Education (FIRE), and it spurred heated debate at a packed Faculty of Arts and Sciences meeting last week.
In an interview with The Crimson two days after that meeting, Faust backed down from her insistence that the policy would be implemented as-is:
"I think this is a time for conversation about what alternatives there are," Faust said about the sanctions. "If people want to propose alternatives, that ought to be a matter for discussion in the Faculty meeting."
She had ducked a question at the meeting about whether a faculty motion against the sanctions would overturn the policy – as faculty seem to believe – but now seems to be in a more conciliatory mood:
In the interview Thursday, Faust said the next meeting in December would be an opportunity for concerned professors to propose alternatives to the controversial policy. While the exact solution may be flexible, Faust said any policy would need to address the "problem"—the rising influence of single-sex social organizations on campus. …

"[The policy] was meant more to marginalize the power, the social power of these groups. To undermine the kinds of circumstances that lead women to line up outside of clubs on Friday nights hoping to be chosen on the basis of their outfits, appearance, whatever," Faust said. "We designed an answer that seemed to be the best option."
@Harvard President Drew Faust addresses women alumni at 1st @HarvardAlumni weekend. #harvardwomen pic.twitter.com/fHrpgdsZOA

— Moha Shah (@globalmoha) November 4, 2016
You're no better than Jim Crow segregation
Faust also seems to think that "freedom of association" is the freedom to force your will upon a group:
Responding to the prevalent critique that the penalties infringe on students' freedom of association, Faust countered that all-male organizations restrict women's liberties.

"My freedom of association to join the Porcellian does not exist, just to start with," she said, referencing Harvard's oldest final club.

Moreover, Faust said, the "freedom of association" argument has historically been used to defend discriminatory organizations and policies.

"Freedom of association is a concept that was used widely in the white South to combat Brown v. Board, to combat the Civil Rights Act. It's an argument that has been used to sustain and support discrimination," she said. "It gives me chills to see it used in this instance as a defense of what I see as exclusionary policies on the part of organizations in the College."
Fairly breathtaking characterization of freedom of association by Harvard president Drew Faust. https://t.co/bJKYC3P9pS pic.twitter.com/NKo2w4HVzJ

— Peter Bonilla (@pebonilla) November 7, 2016
Former Harvard College Dean Harry Lewis, currently a computer science professor, has led the faculty campaign against the sanctions, saying Harvard was "creating a blacklist" of students based on their associations. He told the meeting the policy was "illiberal":
It teaches students that it is okay to sacrifice basic individual freedoms in pursuit of large but only vaguely related social goals.
Though some faculty spoke in favor of the sanctions policy at the meeting, it's not clear whether there's a prevailing sentiment either way.
History Prof. Andrew Gordon said the policy was a "blunt instrument" to target sexual abuse and harassment – its intended purpose – but doesn't like the opposing motion because it doesn't actually mention the specific sanctions.
End-run around the only people with jurisdiction
Students will get to formally weigh in on the sanctions policy through two referenda sent to the undergraduate student ballot, The Crimson said:
In a narrow vote, the [Undergraduate Council] representatives approved the question "Do you think the unrecognized single-gender social organizations should have gender-inclusive membership by a means different than the current College administered sanctions?"
The other asks "whether the College should repeal its sanctions on members of unrecognized single-gender social organizations."
This is a very interesting statement about the agency of Harvard female undergrads from Pres. Faust:https://t.co/E6IjIWgiU2 pic.twitter.com/aa9EY2zIhq

— KC Johnson (@kcjohnson9) November 7, 2016
Faculty might end up getting no more say over the sanctions than students.
In a Friday post on the debate over the sanctions policy, FIRE Executive Director Robert Shibley said the administration is marginalizing faculty, who play an outsized role in Harvard life relative to professors at other schools.
Shibley noted that Prof. Lewis has reminded observers that Harvard's governing laws place the College in the "immediate charge of the Faculty of Arts and Sciences," not administrators:
Policies about who may receive fellowship nominations and who may be captain of a team or president of a student group are therefore matters under the purview of the FAS, whose elected representatives on the Faculty Council were not consulted before this policy was imposed.
As Harvard Magazine noted, the sanctions have been widely criticized across the range of Harvard groups, including by (unrecognized) sorority members who protested outside Faust's office this spring.
It quoted Harvard Biology Prof. Richard Losick, a board member at FIRE, as telling Faust at the meeting that Harvard should work at "creating attractive alternatives" to single-sex clubs, rather than obliterating them through "coercion."
You're the bigot, President Faust
David Haig, professor of organismic and evolutionary biology, even accused Faust of relying on the same tropes that justify racism and religious bigotry:
Haig also referred to survey data that have been used to suggest that final clubs and other single-gender organizations are, per capita, a particular locus of sexual harassment and assault. Critics of the analysis of that data, including Lewis, have faulted the methodology used to support some of the assertions most widely cited in the media. Haig added an additional concern over the use of statistical associations to justify a policy that punishes all members of a group. "Racial and religious profiling are commonly justified by statistical associations with crime. Are we justified," he asked, "in sanctioning all members of female-only and male-only groups because of statistical associations and the criminal behaviors of some members of some groups?"
Do Harvard's sanctions against final clubs violate freedom of association? The faculty take up that question: https://t.co/cT6h2n9oK1

— Harvard Magazine (@HarvardMagazine) November 2, 2016
Japanese History Prof. David Howell said faculty faced a predicament if they voted on the motion:
A "no" vote would suggest that the faculty was in favor of discrimination, he pointed out (imagining the newspaper headlines the next day)—which was not true.
Yet he said the single-sex clubs were, "for all practical purposes," Harvard student organizations because they are limited to Harvard College students and alumni, so they "should be subject to the same rules that govern those that are recognized by the University."
Read The Crimson interview with Faust, the FIRE post and the Harvard Magazine story.
Like The College Fix on Facebook / Follow us on Twitter
IMAGE: Syda Productions/Shutterstock