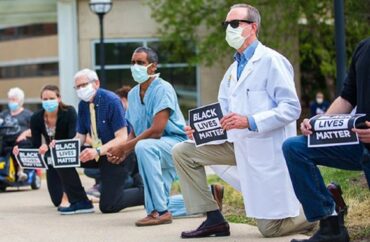 In 2021, the U of Minn. School of Public Health received a $5 million philanthropic grant from Blue Cross and Blue Shield of Minnesota
The University of Minnesota School of Public Health teaches a curriculum that states "anti-racism" is a "core professional competency" for medical professionals.
Fox News reported Wednesday that the U of M "School of Public Health's Center For Antiracism Research For Health Equity, the Minnesota Department of Health, and an organization called Diversity Science collaborated on developing a curriculum to help medical professionals provide perinatal care for Black and Indigenous 'birthing people.'"
A training resource produced by the school's Center for Antiracism Research for Health Equity, titled "Maternal & Child Health for Black & Indigenous Minnesotans," teaches that "structural racism is a public health crisis."
Even more, "racism, not race, is a fundamental cause of racial birth health inequities in Minnesota," according to the resource.
White supremacy produces structural racism, which leads to implicit bias, which leads to adverse health outcomes.
"Health service providers and researchers must consider antiracism as a core professional competency," the training tool states.
In 2021, the U of M School of Public Health received a $5 million philanthropic grant from Blue Cross and Blue Shield of Minnesota to create the antiracism center, according to a Feb. 2021 news release from the school.
"This is the largest gift to a center at SPH," according to the release.
The center "will develop education and training on structural racism and health inequities; foster authentic community engagement to address the root causes of racial health inequities and drive action; change the narrative about race and racism to one that does not hold up whiteness as the ideal standard for human beings; and serve as a trusted resource on issues related to racism and health equity," the release states.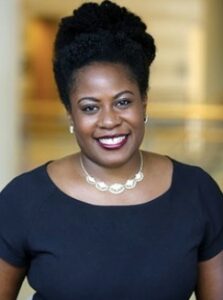 Center Founding Director Rachel Hardeman, who has advanced degrees in public health and sociology but is not a medical doctor, is a "reproductive health equity researcher" who "serve[s] on the Board of Directors for Planned Parenthood of the North Central States," according to her university bio.
Hardeman (pictured, left) regularly writes papers about structural racism in pregnancy care, but her own research demonstrates that the problems may be class-based, according to a Sept. 14, 2022 opinion piece in The College Fix.
Right now The College Fix has a back-to-school campaign to help us continue to support our amazing student journalists. A donation today will be matched thanks to a generous limited-time matching gift opportunity from a friend of The Fix! CLICK HERE for more details — and thank you! 
MORE: Planned Parenthood board member to lead 'health equity' research center
IMAGES: University of Michigan Medical School; University of Minnesota
Like The College Fix on Facebook / Follow us on Twitter