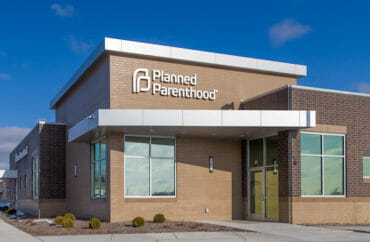 Pro-life organization finds this problematic
The University of Minnesota has selected a professor and board member of Planned Parenthood, the nation's largest abortion vendor, to lead its new "Center for Antiracism Research for Health Equity."
The center is funded at least partially with a $5 million grant from Blue Cross Blue Shield of Minnesota.
The center will be led by Rachel Hardeman, a public health professor at the university. Hardeman "created the vision for the center," university officials said in a news release.
Hardeman also is "on the Board of Directors for Planned Parenthood of the North Central States," according to her university bio. She is a "reproductive health equity researcher."
She is not a medical doctor, but has a graduate degree in public health and a doctorate with a concentration in "Sociology of Health and Illness" according to her curriculum vitae.
The public health professor "leverage[s] the frameworks of critical race theory and reproductive justice" in order "to inform her equity-centered work which aims to build the empirical evidence of racism's impact on health particularly for Black birthing people and their babies."
"Antiracist research is a revolutionary way of doing research grounded in the understanding that racism is a fundamental cause of health inequities," Hardeman said in the university's news release.
She said:
Among other things, antiracist research requires that we lift up the voices of those closest to the pain and it reframes research questions that often begin with the premise that there is something wrong with Black and brown people that makes them sick.
Hardeman did not respond to an emailed request for comment in the past week from The College Fix asking about future goals for the center and how students would benefit from it in their careers.
While Hardeman said she wants to tackle racism, her work with Planned Parenthood has drawn the criticism of a national pro-life student organization.
"As a Planned Parenthood board member, Rachel Hardeman cannot begin to achieve that lofty mission without first disassociating from and condemning the abortion behemoth," Students for Life of America spokesperson Lauren Enriquez told The College Fix via email.
Enriquez said Planned Parenthood "has done great violence to the Black community."
"Situated disproportionately in minority communities and rooted in the eugenic philosophy of a population control extremist, Planned Parenthood's racism is overt and is a public health crisis," Enriquez said.
Enriquez also shared a Newsweek opinion piece from Students for Life President Kristan Hawkins and Toni McFadden, the group's minority outreach coordinator.
"The nationwide loss of Black lives to abortion is extraordinary," the pair said. "While Black individuals make up 13 percent of the U.S. population, Black women undergo 38 percent of the nation's abortions."
University does not have answers on future plans, funding
The Fix asked the university about future programming, how students would benefit from the center and if the Blue Cross grant covered the entire costs for the center. However, a spokesperson declined to elaborate.
"We are proud to have this center at our school and are certain that it will help our state and other states give all people a better chance for a healthy life," spokesperson Sarah Bjorkman told The College Fix via email. "Because the center is still in its early stages, we will not, at this time, be able to comment on or respond to your questions.
The public university's goals for this center are to "develop anti racism research," "foster authentic community engagement," "develop education and training," and "change the narrative about race and racism," according to the fact sheet that accompanied the media announcement.
Blue Cross did not respond to a request for comment from The Fix via email in the past week.
The Fix asked Christian Knights, a public relations manager for the insurance company, for the company's goals for the center and how it wanted to see similar centers used to combat racism in the United States.
MORE: UMinn librarians release anti-racist research guide
IMAGE: Ken Wolter / Shutterstock.com
Like The College Fix on Facebook / Follow us on Twitter