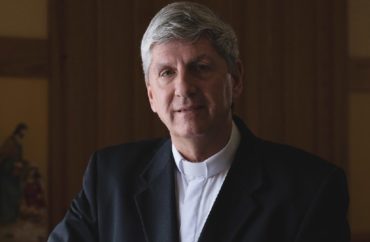 Concordia should 'turn away from the woke ideology that started this entire dispute,' his attorney says
A Lutheran pastor and professor booted from Concordia University in Wisconsin last year is in talks to return to his job, according to a recent report.
Professor Gregory Schulz first lost his job a full year ago in February 2022, when the university placed him on leave after he criticized "woke dysphoria" at the Lutheran university.
The Federalist reported recently that Professor Schulz (pictured) is in talks with new university President Erik Ankenberg to regain his job.
"Schulz is in talks with newly installed CUW President Erik Ankerberg about the university's recent offer to let him back into the classroom," The Federalist reported, based on interviews with the professor. "He said he would dearly love to return to his students, but wants written commitments that the university would protect him and other professors from being treated as he was last year."
"A necessary ingredient would be a genuinely secure guarantee of academic freedom," he told The Federalist.
He also wants to see the university move away from its commitment to a diversity agenda, which he sees as in conflict with the Lutheran faith.
The Federalist reported:
Another key commitment, Schulz said, would be a public repudiation of racism tolerated in the name of buzzwords such as "diversity," "equity," "inclusion," and "anti-racism" that excuse giving preferences for a person's skin color or ancestry. The denomination's leader called for Concordia to do exactly that last May. It has yet to happen.

"If they don't abide by woke-ism, why don't they say so?" Schulz asked.
Daniel Lennington, an attorney with Wisconsin Institute for Law and Liberty who is working with Schulz, told The College Fix via email that the issue "has gone on for far too long."
"The University should reaffirm its commitment to true academic freedom, institute new protections for professors, and turn away from the woke ideology that started this entire dispute," he said.
MORE: 'Center for Freedom of Expression' in works at UChicago
IMAGE: Wisconsin Institute for Law and Liberty
Like The College Fix on Facebook / Follow us on Twitter