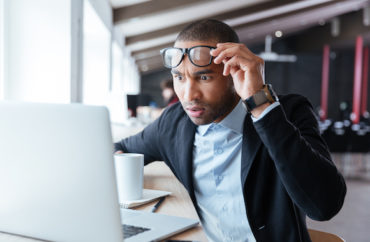 No 'special deference' owed to university for suspicious tenure decision
It sounds like the setup for a sketch by comedian Dave Chappelle: A black professor accused his predominantly black university of anti-black racism.
But it's an actual lawsuit, and a federal appeals court just reinstated it against the University of the District of Columbia.
Kemit Mawakana, who teaches law, sued the university after it denied him tenure and terminated him. UDC had hired him on a three-year contract in 2006, extended his contract in 2009 and promoted him to associate professor the following year, when he was still known as Samuel Jefferson. He applied for tenure in 2011.
Though a tenure review subcommittee told Mawakana at the start of the 2012-2013 academic year that his application "was in good shape," the subcommittee told him soon after that it had "concerns about his scholarship," according to the opinion by Judge Karen LeCraft Henderson for the three-judge panel.
Katherine "Shelley" Broderick, dean of the law school, and the chair of the subcommittee, John Brittain, asked Mawakana to withdraw his application at a meeting that November. He refused, and months later the subcommittee recommended denial of tenure, based on Mawakana's allegedly deficient scholarship.
The recommendation went all the way up the chain, meeting approval from President James Earl Lyons. Mawakana was told he'd lose his job in August 2013.
A federal district court sided with the university on all claims, citing the "heightened deference accorded to academic decisions" such as tenure evaluations and claiming that "no reasonable jury" could find the tenure decision was driven by race.
An equivocating dean
The U.S. Court of Appeals for the District of Columbia Circuit disagreed on both points. Not only could a reasonable jury find racial discrimination based on a "constellation of factors," Henderson wrote, but the circumstances surrounding UDC's tenure denial make it plausible that Mawakana's rejection wasn't a good-faith academic decision at all.
Henderson cited evidence that UDC held at least some white candidates for tenure to lower standards than black candidates.
Broderick, who stepped down as dean last year but remains a UDC professor, is white. She allegedly "dissuaded a black [female] candidate from applying for tenure" because her "legal briefs and memoranda" would not be counted as scholarship, yet UDC allowed such materials as scholarship for a white candidate.
MORE: Black college punishes black law prof for 'Brazilian wax' exam question
The university also "treated a co-authored work as inferior in assessing the application of a black candidate … even though it did not do so in assessing the application of a white candidate. Broderick (left) also dismissed a black candidate's work as "inferior" because it was published in UDC's law review, but not a white candidate's work in its law review.
As dean of the law school for 14 years at that point, Broderick's viewpoint would carry "substantial weight" in tenure decisions, and there's evidence that she "disfavored Mawakana's application," the judge wrote, potentially making her the "proximate cause" of the tenure decision.
The dean couldn't give consistent answers on the quality of Mawakana's work, either.
While Henderson notes that the appeals court must view the evidence "in the light most favorable" to the plaintiff, the judge highlights Broderick's initial recommendation of Mawakana for promotion to associate professor for his "high quality" work.
She changed her mind after hearing the subcommittee's concern about his scholarship, yet admitted in her deposition that the "high quality" standard was the same for promotion and tenure. Her switch "could be viewed as pretextual" for a decision that was actually informed by race, Henderson wrote.
There's also a "genuine issue of material fact" on whether the dean similarly changed her position on Mawakana's "service to the law school" – a consideration for a jury.
Favored all whites, challenged more than half of blacks
Broderick showed unusual vigor in promoting the tenure bids of white applicants during her deanship, all eight of whom were approved, while five of seven black professors were approved for tenure, Henderson wrote:
Once, she lobbied so hard for a white applicant to receive tenure that another faculty member testified that she had "made [tenure] happen" for that applicant. … On the other hand, Broderick raised concerns about more than half of the black applicants who applied for, or considered applying for, tenure … some before the faculty had even reviewed their applications.
One of the black professors initially denied tenure went on to receive it after a court refused to dismiss the same claim brought by Mawakana – Title VII race discrimination, the judge notes. The number of black faculty rejected for tenure also fails to include the two professors whom Broderick dissuaded from applying because she said "they had no chance of succeeding."
UDC does not deserve special deference in Title VII tenure cases, since the concept of academic deference is premised on a university acting in good faith, Henderson wrote: "That premise also cannot be assumed in a Title VII case, where a court is asked to evaluate the reason for—as opposed to the substance of—the University's decision and thus whether the employer's decision was 'genuinely academic.'"
Mawakana's lawyer Richard Salzman told Inside Higher Ed his client was "very gratified" that the case is going back to trial. If the appeals court had afforded special deference to tenure decision, it would allow "academic employers to more easily mask discriminatory employment decisions."
Read the ruling and Inside Higher Ed coverage.
MORE: Black university still threatening black prof for 'Brazilian wax' question
IMAGES: Dean Drobot/Shutterstock, University of the District of Columbia
Like The College Fix on Facebook / Follow us on Twitter