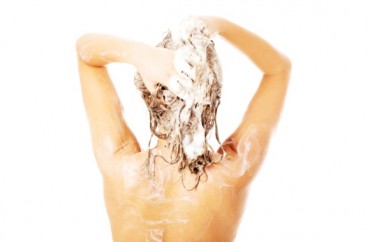 Here's how Title IX begins:
No person in the United States shall, on the basis of sex, be excluded from participation in, be denied the benefits of, or be subjected to discrimination under any education program or activity receiving Federal financial assistance …
The 4th U.S. Circuit Court of Appeals simply ignored those words when it decided that a biological female who identifies as male must be allowed to use the male restroom at the student's public high school.
Why? Because the Department of Education has been ignoring those words too.
In a 2-1 ruling decided by judges appointed by President Barack Obama, the 4th Circuit knocked down a Gloucester County (Virginia) policy that restricts school restroom usage by sex. It cited Education's creative interpretation of Title IX as applying to gender identity, which as "guidance" has no force of law.
RELATED: Michigan hides far-reaching plan to let children use whatever restroom they want in school
As Ed Whelan at National Review notes, Judge Paul Niemeyer issued a blistering dissent that notes Title IX and even its regulations are "not ambiguous" when it comes to the lawful provision of "separate living facilities, restrooms, locker rooms, and shower facilities" by sex.
Niemeyer calls the majority's interpretation "illogical and unworkable" because defining sex as both "biological sex" and "gender identity" would put schools "in an impossible position":
[N]o restroom or locker room separation could ever be accomplished consistent with the regulation because a transgender student's use of a boys' or girls' restroom or locker room could not satisfy the conjunctive criteria.
While the conventional wisdom is that this ruling will doom North Carolina's new law that protects restroom privacy by sex – because the 4th Circuit covers the state – George Washington University Law Prof. John Banzhaf isn't so sure.
RELATED: North Carolina universities balk at new bathroom law protecting privacy rights
In an email blast Tuesday night, the self-proclaimed father of potty parity noted this entire ruling rests on unenforceable guidance, "essentially an opinion on what a regulation means":
While federal law may override state statutes in many areas of law, courts have repeatedly held that, for this to happen, the intent of Congress to preempt state law must be very clear, either in the text of the statute itself, or by unambiguous legislative history. …

If … federal preemption does not apply to restroom usage issues, it may encourage state legislators concerned about anatomical males using restrooms assigned to females to pass laws prohibiting such conduct, perhaps applicable not just to governmental entities including schools, but even to private businesses.
Read the AP's coverage and Whelan's post.
RELATED: Law students fight back against 'all gender' restroom converted from men's room
RELATED: Princeton public schools allow choice of bathroom, locker room for transgender students
RELATED: Transgender candidate tries to get judges in trouble for bathroom ruling
RELATED: Department of Ed can't force schools to let transgender kids use wrong restroom, group says
Like The College Fix on Facebook / Follow us on Twitter
IMAGE: Shutterstock