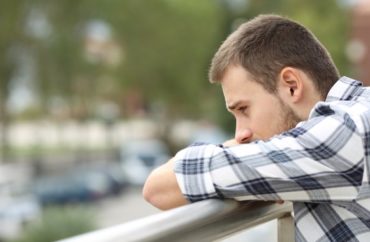 Murky evidence was enough to find him responsible
An appeals court knocked down a lawsuit filed by the estate of a Texas student who took his own life after being found responsible for harassing a gay student.
The 5th U.S. Circuit Court of Appeals agreed with a lower court that Thomas Klocke's estate hadn't shown that the case was about "sexual harassment."
The University of Texas-Arlington, where both students attended, gives students accused of sexual harassment more procedural protections than those accused of harassment – an unusual situation in higher education.
The decision puts an end to a two-year-old dispute that advocates of due process have highlighted as a predictable result of student-conduct procedures that are stacked against accused students.
Klocke was close to completing his studies in May 2017 and hoped to continue his studies at grad or law school, according to the suit filed by his father and estate administrator, Wayne Klocke.
Instead, he took his own life after a gay classmate accused him of harassment for using an anti-gay slur and telling the gay student to consider killing himself.
Klocke's father subsequently filed two lawsuits: a defamation suit aimed at his son's accuser, and a Title IX suit against UTA.
Denied 'hearing before a neutral decision maker'
Thomas Klocke had insisted the gay student, Nicholas Watson, made repeated "unwelcome sexual advances" toward him, and then accused Klocke to protect himself from similar allegations.
The suit alleged that a UTA official biased toward Watson had purposely redirected the proceeding outside of Title IX to avoid giving Klocke the protections he was owed, Watchdog.org reported.
Despite the conflicting narratives between the two students, the UTA official believed Watson and excluded Klocke from participating in the class the two shared for the rest of the summer.
The district court granted UTA summary judgment in June 2018, claiming that the estate hadn't proven the elements of its Title IX claims.
Judge John McBryde found that evidence did not support claims that the administration discriminated against Thomas Klocke because of his gender, and that no proof existed that UTA treated the case any differently based on the evidence.
In its ruling Tuesday, the 5th Circuit affirmed McBryde's ruling. The three-judge panel didn't buy the estate's argument that the school erred in classifying the case under harassment, and not sexual harassment.
The latter classification would have allowed Klocke to receive "procedural protections" such as a "hearing before a neutral decision maker."
The panel also ruled in favor of UTA's investigation process. It was "reasonable" for investigator Dan Moore to credit Thomas, and not a result of bias in favor of the student due to his sexuality, the 5th Circuit said. (The court refused to determine whether sexual orientation is covered by Title IX's language "on the basis of sex.")
While the 5th Circuit has shut down the case against UTA, it ruled in favor of Klocke's estate last month on the defamation case against Watson.
In that case, a different three-judge panel found the district court's use of Texas law to shut down the defamation claim was at odds with federal law, and remanded the case to the trial level. (The Texas Citizens Participation Act is an example of an anti-SLAPP statute, which is intended to stop "strategic lawsuits against public participation.")
Kenneth Chaiken, lawyer for Wayne Klocke, told The College Fix that the Klockes will continue their litigation efforts.
The Klocke family is preparing to continue their prosecution of claims against Nicholas Watson for the consequences of his defamation which, as the Fifth Circuit's opinion yesterday expressly states, literally excluded Thomas Klocke from participation in an education program, causing him to experience a concrete, negative effect on his ability to receive an education.  While doing that, we also are evaluating options for addressing aspects of the opinion yesterday with which we respectfully disagree.
"UTA has no additional comment on this case," UTA spokesperson Joe Carpenter told The Fix in an email when asked for comment.
Kenneth Chaiken: "Thomas Klocke had no chance whatsoever to even mount a defense, let alone to have a fair process." #first100 pic.twitter.com/pC5LWlKnVh

— Fox News (@FoxNews) April 11, 2017
Nothing suggested 'Thomas was a victim or was being framed'
The heart of the dispute was a two-week accelerated summer course that both students attended. Their testimonies differ greatly, with each identifying the other as the initial aggressor.
According to Klocke, Watson had made an advance by calling him "beautiful," to which he responded by typing "Stop–I'm straight." After Watson kept glancing at him, Klocke got up and left the classroom, then returned and sat away from Watson.
In Watson's account, which both the university and the courts found the most plausible, Klocke had typed "gays should die" into his computer and showed it to Watson. The heterosexual student then called him a "faggot" and told him "You should consider killing yourself."
The class professor referred Watson's claim to Dean of Students Heather Snow, who in turn referred the complaint to Moore, the student conduct officer.
Moore banned Klocke from attending class or contacting anyone in class the same day he notified the student of the claims, May 19. The heterosexual student "did not dispute the allegations" in a May 20 phone call, and nothing suggested to Moore that "Thomas was a victim or was being framed," the officer recounted.
MORE: Male student kills himself after UTA officials destroy his reputation
May 20 was also the day that Klocke purchased the handgun that he used to take his own life less than two weeks later.
Five days later, Klocke was found responsible for harassment and placed on disciplinary probation. He would not be allowed to attend class sessions, instead meeting with his professor for private one-on-one sessions. Moore also allowed Klocke to work with classmates outside of class on a group project.
Moore recounted that Klocke expressed concern at their May 25 meeting that his "disciplinary record would be available to employers, graduate schools, or law schools." The investigator – who again, was not a Title IX official – said Klocke also seemed concerned that Watson might try to stalk or harass him.
Even though he completed the coursework and took two of five parts of his final exam, Klocke (below) shot and killed himself on June 2.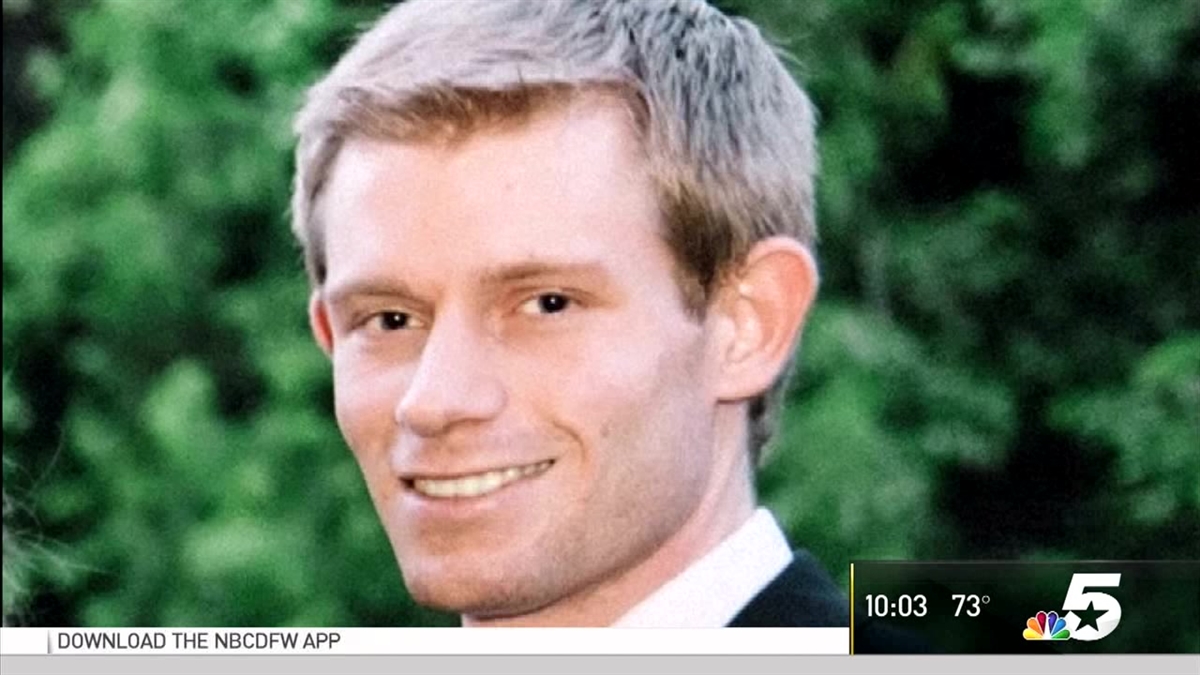 'I do not have anything to corroborate' belief in gay student's story
The estate's suit against UTA claimed that the school had "pre-judged Klocke guilty of harassment" based on his gender and sexual orientation.
The appeals court analyzed three main arguments. Two are theories of gender bias: erroneous outcome (the wrong result because of bias) and selective enforcement (investigation or punishment motivated by gender).
The third, retaliation, claims Klocke's allegation against Watson prompted UTA to judge the heterosexual student guilty, but the court said the estate provided no independent evidence of this.
Unlike the district court, the 5th Circuit disagreed with UTA's defense that Klocke was "never deprived of an educational opportunity or benefit under Title IX."
Considering that Klocke was barred from attending nine out of the 11 class sessions, he was literally "excluded from participation in" an "education program" under Title IX, the panel found.
But to establish an erroneous outcome, the estate would have to prove Klocke was "wrongly found to have committed the offense" with gender bias being the "motivating factor," the court continued. It cited a single witness in class who partially corroborated Watson's account as reason for Moore to believe the gay student.
Moore was unsure of his own evidence, however. The investigator emailed Snow, the dean of students, the day before finding Klocke responsible. He told her that "the adjacent student" heard a lone fragment of the conversation between Klocke and Watson – "'I think you should leave'":
I'm not sure I have enough here to keep [Klocke] out of class … Bottom line is both are giving very different accounts. I find [Watson's] account more believable, but I do not have anything to corroborate it.
Calling him 'beautiful' was not 'sexual harassment'
The appeals court upheld this murky evidence, though. "Moore's common sense suggested to him that a person whose flirtation is rejected would not tell the other person to leave and then fabricate and widely circulate a story about being threatened by that person," the panel wrote.
Even if Moore was wrong in his finding – which was based on a "meaningful record" – the estate "still has not identified evidence that gender bias affected Moore's investigation and conclusion," the court concluded.
If Watson's allegations were true, Klocke's alleged behavior was both "derogatory and physically threatening." Watson's alleged flirting did not reach that threshold, "even if it made Klocke uncomfortable."
The panel parsed UTA's definition of sexual harassment as "[u]nwelcome conduct of a sexual nature" and several examples of verbal sexual harassment: "propositions to engage in sexual activity," "gratuitous comments … of a sexual nature about clothing or bodies," and "persistent, unwanted sexual or romantic attention," among others.
None of these captures Klocke's claim that Watson called him "beautiful," the court determined.
The court shut down the selective-enforcement claim by claiming the estate had not provided evidence that a "person of the opposite sex was in circumstances sufficiently similar to plaintiff's and was treated more favorably by defendant."
The estate's evidence – nine female students at UTA who were not barred from class during misconduct investigations – did not appear to be based on the students' gender, the judges said. Moore's track record shows he has also found men and women responsible for "threat or harassment at remarkably similar rates."
MORE: UTA's behavior 'should send chills down the spines of parents' of boys
IMAGES: Antonio Guillem/Shutterstock, KXAS screenshot
Like The College Fix on Facebook / Follow us on Twitter